What is Critical Infrastructure Monitoring?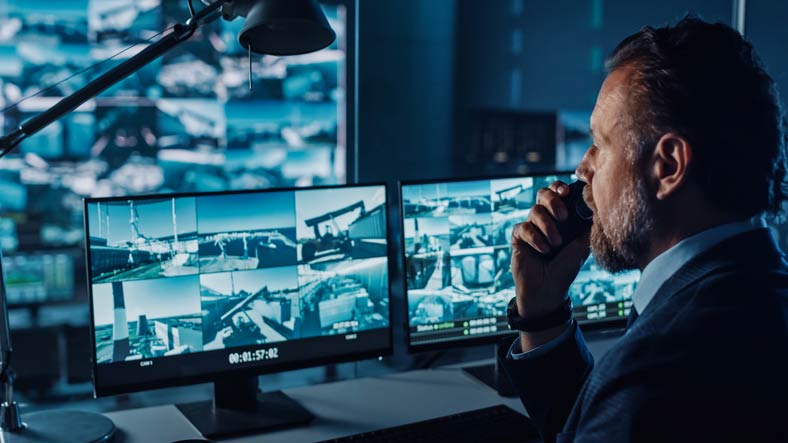 Critical infrastructure monitoring is the process of positioning cameras and dedicating a team of security experts time to observe surveillance footage in real-time or after incidents occur. Once surveillance cameras have been installed, then surveillance data can be collected and used to validate threats; where appropriate authorities may be contacted to deal with potentially hazardous events.
When implemented property critical infrastructure monitoring and remote video surveillance allow for proactive prevention and mitigation of threats, theft, vandalism, keeping unwanted visitors from your site, and preventing harm to your critical infrastructure's people and/or property.  Systems leveraging overlapping camera coverage, remote camera viewing, the ability to quickly move surveillance cameras, and having a live monitoring team will benefit from reduced incidents. In the event of unlawful or dangerous activity, a critical infrastructure site with live monitoring will be able to verify the validity of the threat before you receive a notification.
Critical Infrastructure Monitoring and Surveillance Protocols That Ward Off Threats, Theft, and Damage
When thinking about your organization's security posture, there are three layers you should consider. The innermost layer is your embryo. Safety protocol at this level revolves around how your people act in an emergency. If alerted early enough your people may respond appropriately and lives may be saved.
The middle layer of a security posture is your building's physical entry/exit points. Your team should be aware of which doors should be opened at which times and which doors/windows should remain locked. Failure to have a system in place for monitoring entry/exit points may be a blind spot in your company's security protocol but is easy to remedy. Simply relaying the times and locations of which entry points may be accessible to your team will be a way to ensure your critical infrastructure site's monitoring is as locked down as possible — mitigating risk. With methods like this, your critical infrastructure surveillance plan will have as few holes as possible.
Critical Infrastructure surveillance has become increasingly important because Gartner Predicts 30% of Critical Infrastructure Organizations Will Experience a Security Breach by 2025. This level of increased threats warrants, at minimum, a review of the security and surveillance posture/protocols of critical infrastructure organizations. For example, to deter incidents, having high-definition footage of incidents, or having live monitoring at a property's perimeter will either deter threats or provide knowledge about holes in the outermost layer of your site's security. Perimeter breaches can easily be detected by placing solar-powered surveillance trailers around your property or by employing the use of virtual fences.
The outermost layer of your security posture is your perimeter. For a critical infrastructure site, there may be a major challenge when trying to decide the best placements for surveillance and monitoring. As a rule of thumb, critical infrastructure monitoring is best done when surveillance cameras provide overlapping coverage by being placed in oblique corners. With that being said, the use of surveillance cameras on critical infrastructure sites will augment the ability that security guards have; giving a wider view and the ability to request police, fire, or ambulatory assistance without needing to walk to the area to witness the event. As such, critical infrastructure monitoring will serve you the best when you have your perimeter secured using modern monitoring and surveillance protocols. 
Complete Surveillance Capabilities for Your Critical Infrastructure Sites: From Incident-To-Prosecution
Put Intelligence Behind Your Critical Infrastructure Surveillance System
Remote Critical Infrastructure Video Surveillance Cameras That Include 24/7 Monitoring To Authenticate Threats, Intrusion, and Fire In Real-Time
Video surveillance cameras are easy to find. There are a lot of options that your company can use to monitor critical infrastructure sites with critical infrastructure surveillance to guarantee the security of these critical national assets. The deciding factor comes down to whether or not you want to be the person monitoring every incident or if you'd prefer the surveillance camera were monitored by a trained professional. In either case, SentryPODS has you covered with a variety of options for critical infrastructure video surveillance and critical infrastructure monitoring at critical infrastructure sites; including (but not limited to): grid infrastructure, oil & gas fields, data centers, rail & shipping, and network towers.
Whether your critical infrastructure site is remote and your critical infrastructure surveillance requires mobile surveillance trailers or your security guards require records of incidents to legally pursue a theft or vandalism case, SentryPODS is ready to stand guard with advanced video surveillance infrastructure for your critical assets. With 24/7, live video directly available at anytime, your critical infrastructure site will be equipped with advanced cameras capable of detecting motion, invasion, smoke, flare, and fire. For the fastest solution possible, each incident detection camera routes suspicious activity to a central monitoring station; where trained personnel validate whether or not a true issue has occurred. In the unfortunate event that a real threat is happening, the central monitoring station will dial the appropriate authorities and send your team a message in order for you to secure your mission critical infrastructure site. Scroll down to learn more about SentryPODS remote video surveillance options for critical infrastructure sites.
Automate Threat Detection & Response
Our surveillance systems include the option of routing detected threats to a central monitoring system — who will call the appropriate authorities on your behalf once the threat has been validated.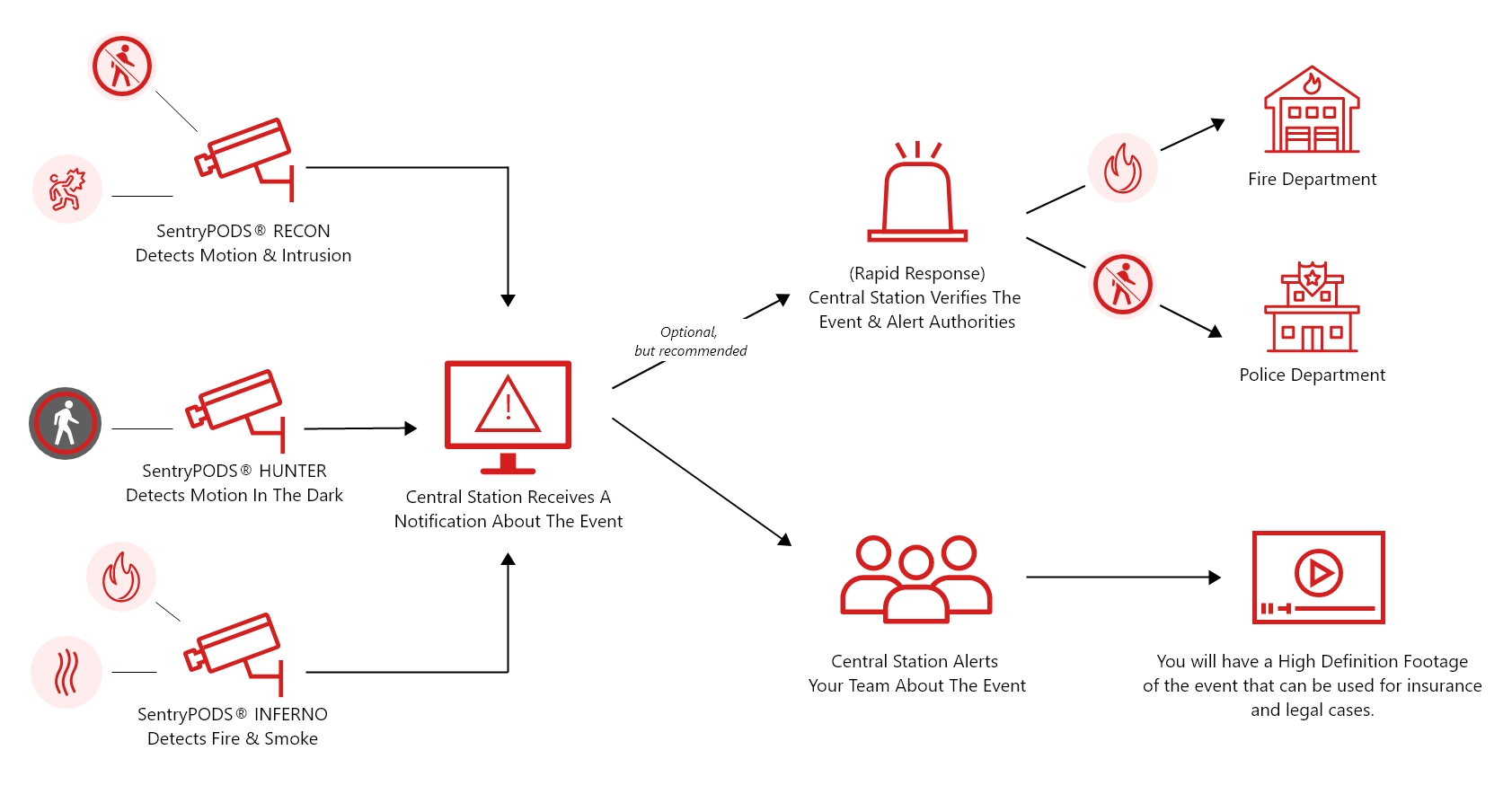 Our remote critical infrastructure, oil & gas, & energy production site surveillance cameras detect intrusion, motion, flame, or fires (day or night), then a trained security monitoring service decides whether authorities should be called. In the event of an incident, you and your team will be notified from a safe distance. Protect your property with live site surveillance cameras and monitoring.
Can These Recordings Be Made Available For Positive Identification Of Criminals?
Yes. SentryPODS critical infrastructure surveillance cameras are high definition. Meaning, the record of the incident is stored securely and the HD video can be used to identify criminals, read license plates, and can do so from remote surveillance locations because of their hot-swappable batteries.
What Is The Range Of A SentryPODS Security Camera and Critical Infrastructure Video Surveillance System?
Each camera is calibrated for unique situations. For example, our most popular infrared camera, The SentryPODS "HUNTER", can capture footage from up to 1300 feet in total darkness. For you, this means an increased sense of security. For your legal team, this means irrefutable evidence. Our critical infrastructure video surveillance cameras for mission critical infrastructure sites capture and detect events while a live monitoring team intelligently takes action.
How Quickly Can SentryPODS' Video Surveillance Systems for Critical Infrastructure Assets Set Up On A Remote Site?
We are known for speed and mobility. In fact, all of our SentryPODS critical infrastructure surveillance cameras include a Rapid Install Kit (RIK) that allows cameras to be mounted and securely stream live video of your property within 3-5 minutes. For remote surveillance locations, our solar trailers can be positioned and assembled in under 10 minutes. Monitoring your assets with a critical infrastructure surveillance system and providing video surveillance infrastructure to your critical infrastructure sites has never been easier.
Ask Us How To Use Your SentryPODS Surveillance Cameras As Mobile Hotspots
How Much Does Critical Infrastructure Surveillance Cost?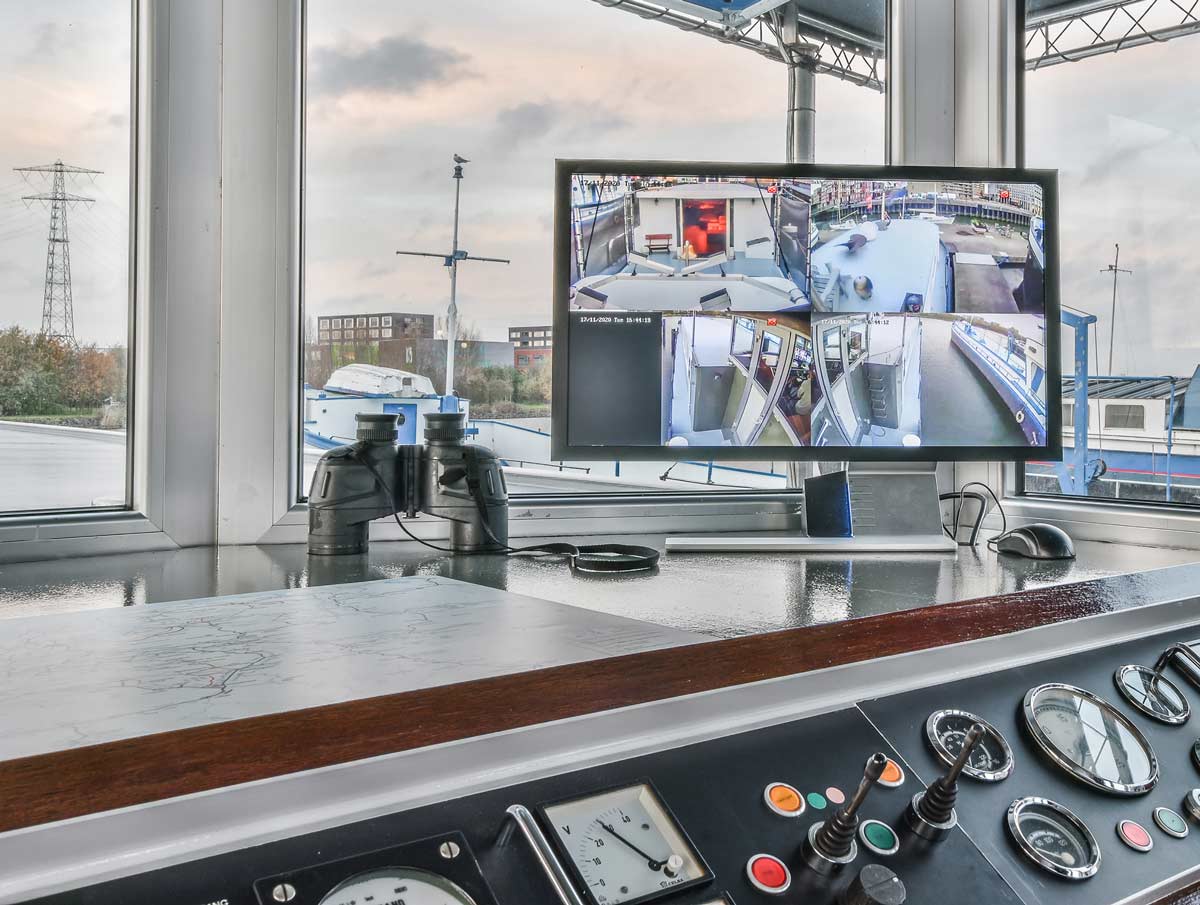 There is no price tag you can put on protecting the lives of the people who work at your critical infrastructure sites. This is especially true when running mission-critical infrastructure that requires monitoring.  Though a value can be assigned to damaged property it is still a headache you'd rather avoid. With that being said, the cost of critical infrastructure surveillance and monitoring services is marginal compared with the cost of harm that could come to your people, assets, or site's property. For example, grid infrastructure attacks could have costs that are beyond measure, but with proper live monitoring at a substation, much loss would be prevented. 
The challenge most critical infrastructure sites face when trying to find the best solution for securing their property is that there needs to be a balance between manned stations and surveillance cameras. In most cases, there are limitations regarding where either may be placed and their capabilities, recall, and other issues.
The good news is that autonomous surveillance systems, like SentryPODS, allow remote teams the ability to validate issues and dispatch authorities from miles away. The cost of a critical infrastructure surveillance system does not need to be a budget killer. In fact, leasing programs make the decision simple and expedite the time it takes to get your site's perimeter secure.
SentryPODS: Remote Infrastructure Video Monitoring System
Remote Infrastructure Monitoring & Surveillance Is Critical To Operational Efficiency
There is no way to know when the threat of theft, vandalism, or other incidents could negatively affect the operation of mission-critical infrastructure. Whether your goal is to prevent theft at an oil field, prevent unwanted access to transportation areas, overt camera systems that deter vandalism or terrorism at energy generation substations, or to keep a recorded log of vehicles entering your property - surveillance cameras are key to protecting your people and property. Contact SentryPODS today to learn more about your critical infrastructure surveillance options with remote video surveillance. Our surveillance and monitoring have proven their place in mission-critical infrastructure monitoring situations for power, water, oil & gas, manufacturing, data centers, and many other site types.
Remote Video Monitoring & Surveillance System For Critical Infrastructure Sites
Quickly & Securely Connect From Anywhere - Regardless of Your Critical Infrastructure Site's Location
Detect, Assess, and deter potential threats without connection headaches. Network connectivity options include lte, local wi-fi, hard-wired connections, satcom, and more.
The SentryPODS Video Surveillance options for critical infrastructure (with critical infrastructure monitoring) have many benefits, and can connect easily and quickly without headaches for your team.
Critical Infrastructure Surveillance Network Connectivity:
Cell tower coverage, LTE (default)
Local Wi-Fi; SentryPODS can serve as a Wi-Fi hotspot to provide internet connectivity to local devices such as tablets or laptops utilizing digital security certificates to ensure secure transmission of data
Hard-wire connection (traditional Ethernet LAN/WAN network environment)
SATCOM service provider
Point-to-point wireless connection (Cambium Network radios for example, long-distance wireless connection)
Power for critical infrastructure monitoring/surveillance cameras can be sourced from the following:
Existing AC 110V power (grid or generator)
Internal batteries (24-48 hours on short-term deployments and are hot-swappable as needed)
Solar power (SentryPODS standalone unit available or can be connected to existing arrays)
A typical SentryPODS deployment for video surveillance in critical infrastructure surveillance, live energy production monitoring, and/or transportation property surveillance cameras will occur where there is no existing conventional network, but cell connectivity is available. Quite often, cellular connectivity is more cost-effective than building out a remote network. In this scenario, each SentryPODS unit will have DHS-encrypted secure connectivity using digital security certificates for end-to-end secure connections through the web via multiple cell carrier options with redundant LTE failover between carriers. This allows you to install video surveillance at your critical infrastructure site, regardless of its remote or extreme location, and to enable critical infrastructure surveillance through remote video surveillance.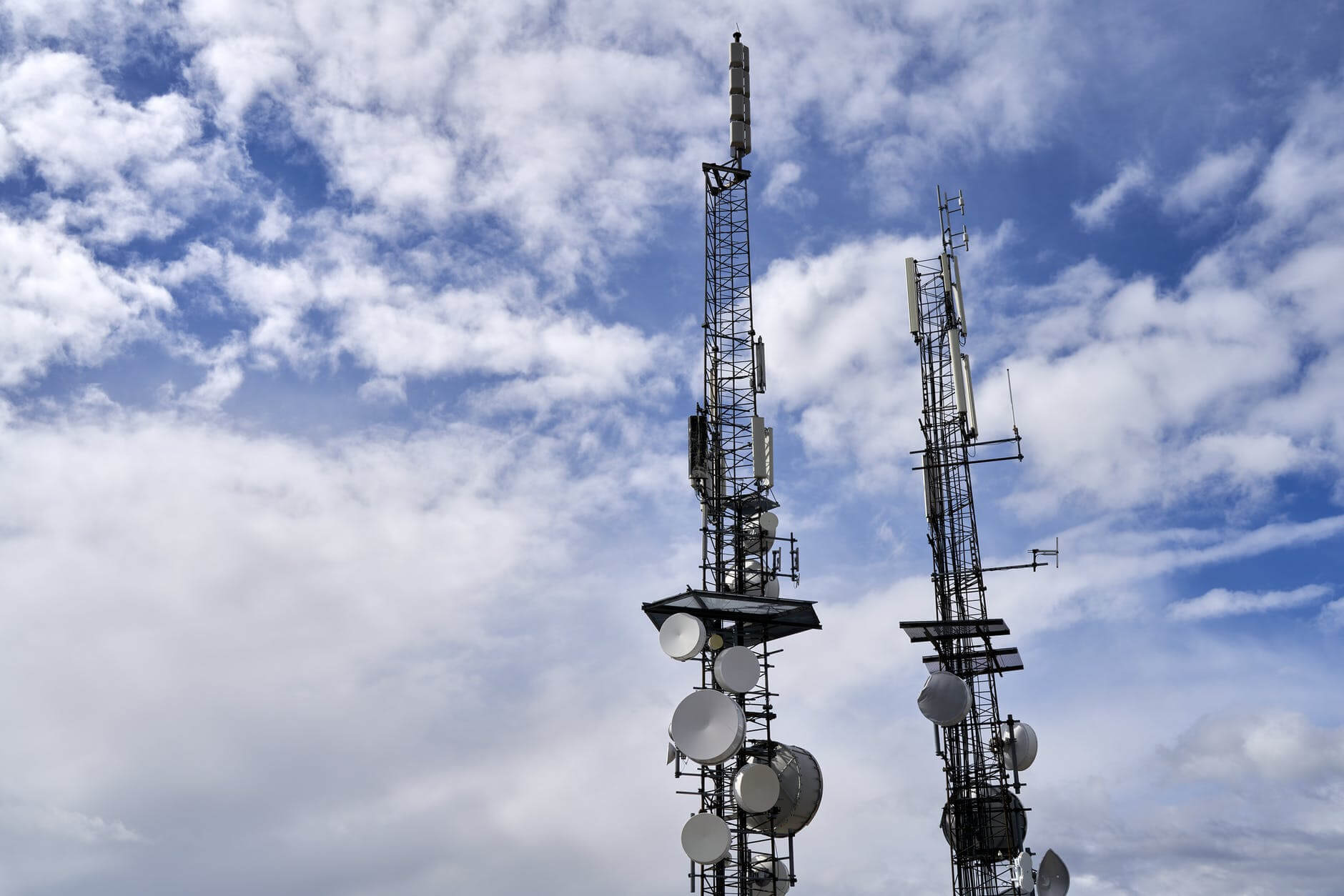 Remote Video Surveillance Applications for Critical Infrastructure, Transportation, and Energy Production Companies:
SentryPODS' Remote Infrastructure Monitoring & Surveillance Cameras
Secure The Perimeter With Remote Surveillance Cameras To Minimize Security Risk
Remote Surveillance Solutions That Protect Critical Infrastructure Sites From Theft, Vandalism, and Unwanted Access
SentryPODS Surveillance Camera Systems have been able to record high-definition video in places that wires and wifi cannot reach. Whether your critical infrastructure site is in the middle of the desert, in a wet location, or in a climate that has uncertain weather conditions, our surveillance cameras will not fail. Camera lenses may be equipped with a "shake" option to remove ice or water from the lens (operated remotely) and each camera's internal components are protected by NEMA-rated enclosures — keeping the hardware dust and moisture-free.
Remote Surveillance Cameras That Work In Any Environment
Critical Infrastructure Surveillance Systems
Integrate, Secure, & Maintain Mission Critical Infrastructure Assets With Live Security Camera Surveillance & Monitoring
Autonomously deploy SentryPODS and rapidly secure assets used for critical infrastructure including water treatment, electricity generation, and telecommunications tjhrough remote video surveillance.
Critical infrastructure and assets from within the oil and gas industry, power plants, water treatment plants. and telecommunication station are essential to a nation's economic sustainability, making their security top priority. Given the importance of our nation's critical infrastructure, it is crucial to secure, maintain, assess, and deter autonomously and dependably regardless of what circumstances are being faced. Critical infrastructure video surveillance in critical infrastructure is a necessity, and SentryPODS can fill an important need, helping you monitor mission critical infrastructure sites. SentryPODS provides incomparable remote video surveillance options for your critical infrastructure sites.
Wherever critical infrastructure exists, SentryPODS provide a superior level of critical infrastructure surveillance and protection with critical infrastructure monitoring in any environment. While a SentryPODS unit can serve as a video capturing endpoint on an existing traditional LTE or Ethernet network, the ability to deploy rapidly and function autonomously is where the greater value of SentryPODS resides.  A wide variety of power and connectivity options are available and can be tailored to the specific mission requirements providing a vast array of deployment options, and ensuring video surveillance at your critical infrastructure site.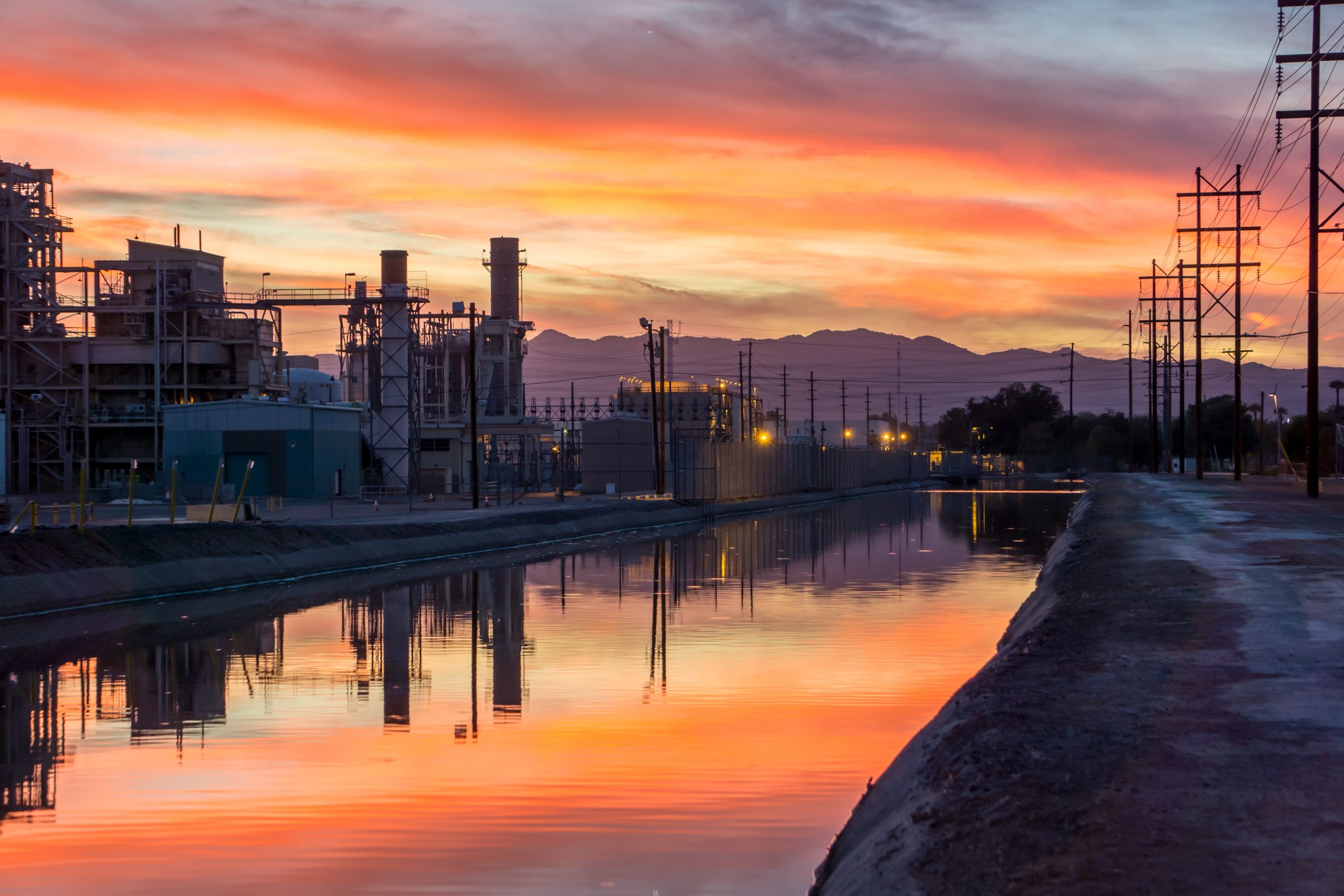 Critical Infrastructure Surveillance & Monitoring Best Practices
Practical Methods That Protect Critical Infrastructure Facilities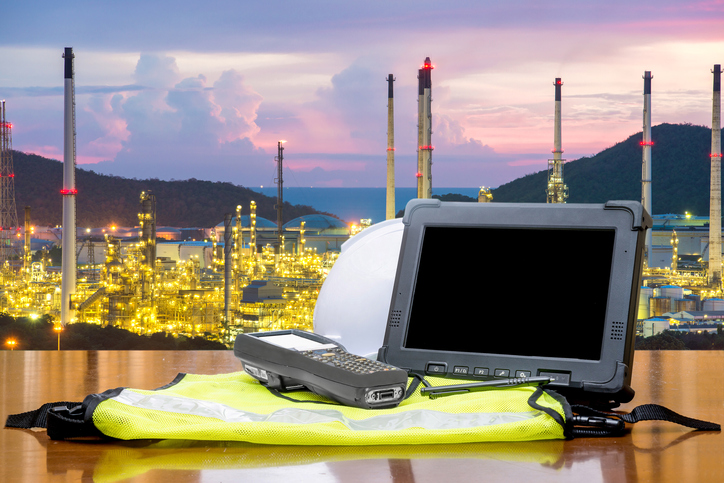 When it comes to keeping critical operations running it is important to follow best practices for critical infrastructure monitoring. Whether you need to protect an oil and gas field, secure a railway/transport loading zone, or ensure emergency communication is uninterrupted, it is imperative that practical security and critical infrastructure surveillance measures are put into play so that people, property, and assets are secure. By addressing these fundamental critical infrastructure monitoring practices, you can reduce risk while keeping your area safe.
Critical Infrastructure Monitoring Tips
Position Surveillance Cameras For Overlapping Coverage
Do Not Rely Too Heavily On Artificial Intelligence — Live Monitoring Avoids False Alarms
Choose A Surveillance System You Can Easily Move Around Your Critical Infrastructure Facility
Build Redundant Data Transfer / Failover Options
Contract With A Reliable Network To Avoid Downtime
Mission Critical Infrastructure Monitoring Options
Monitor Physical Threats In Real-Time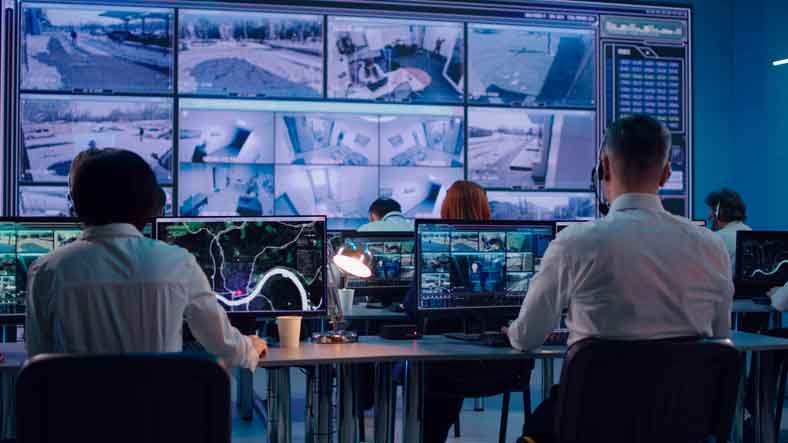 Choosing reliable monitoring options for a critical infrastructure facility and critical infrastructure surveillance is necessary for smooth operation and for the common welfare of citizens making daily use of the services critical infrastructure provides. Remote infrastructure monitoring provides video surveillance solutions for securing critical infrastructure sites and operations. SentryPODS provides proactive video surveillance solutions to deter any trespassers, criminals, or thieves from causing any damage to your site and keeping the area safe with maximized security. We develop in-depth knowledge about your critical assets to be able to incorporate the appropriate layers of protection. The challenge critical infrastructure security management teams face is that there are countless options available.
Types of Critical Infrastructure Monitoring Options
Manned security outposts
Wired Surveillance Cameras
Remote Surveillance Cameras For Mission Critical Infrastructure
Cameras With Artificial Intelligence
Surveillance Systems With Live Operators Monitoring Critical Infrastructure Sites
Comparing Critical Infrastructure Monitoring Options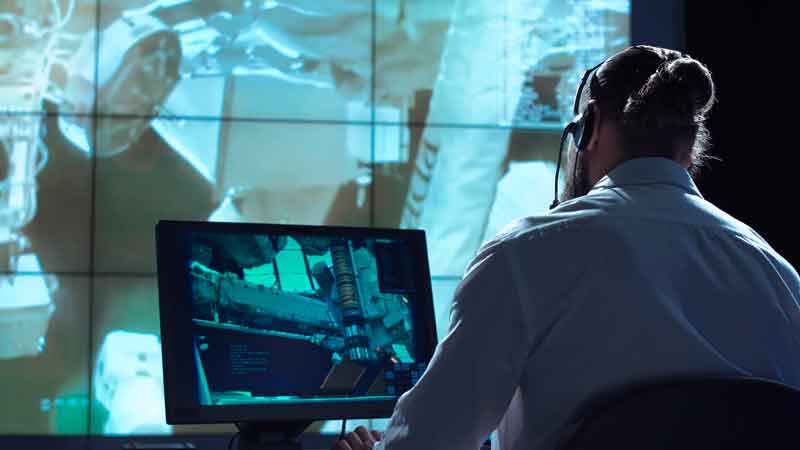 While manned security is a good way to gain human insight into a situation you should keep in mind that those teams fall short where all humans do. Sick days, distraction, faulty memory, and limitations of the human eye can limit the reporting data other options carry.
Alternatively, artificial intelligence-enabled surveillance cameras can do many things a human cannot. For example, an A.I.-powered surveillance system may be able to see greater distances, record incidents, and send alerts when triggered. Though they never sleep on the job, the downside is that artificial intelligence is not yet able to detect incidents that warrant immediate police or fire dispatch.
The best of both worlds is to secure your critical infrastructure site by hiring security teams to act as a physical presence in strategic locations while positioning critical infrastructure surveillance cameras with remote viewing capabilities that your team can view remotely. When coupled with a remote, trained live monitoring team sites are more secure and have a built-in redundancy that optimizes remote video surveillance proficiency.
Wireless Surveillance Protecting Critical Infrastructure & Utility Companies
SentryPODS offers advanced critical infrastructure surveillance for remote sites without power and sites with dedicated power supplies. Overt perimeter surveillance is a surefire way to deter threats — keeping your property and people safe. In the event of a validated threat, our live monitoring team will alert the authorities. Each surveillance camera has unique recording capabilities and lens features that maximize your site's critical infrastructure monitoring capabilities.
Receive Notifications After Our Team Verifies Incidents
Remote Surveillance: Backed By Human Intelligence
SentryPODS (Remote Surveillance Camera Systems) has partnered with US-Based video surveillance monitoring companies to deliver 24/7 live monitoring of motion, invasion, smoke, flare, or flame. With live monitoring, we include the human intelligence/recognition that AI is not yet capable of handling. Each security monitoring technician knows to look for threats and will immediately call the proper authorities if an incident is validated.
Fast Install + Rapid Relocation
Remote Mission-Critical Infrastructure Site Surveillance — Where Wires Cannot Reach
Preconfigured Cameras For Critical Infrastructure Surveillance That Install-to-Access in 3-5 Minutes
SentryPODS' critical infrastructure site surveillance cameras are the preferred choice for perimeter security for many reasons and are a cost-saving security choice for power plants, oil & gas, wind power, solar farms, transport, & rail operations. These construction site cameras come with optional features including PTZ, IR night vision up to 1400ft, hot-swappable components, and more. They contain intelligence at the edge, as well as built in redundancy for network/power failover.
SentryPODS surveillance cameras are a wise choice for property surveillance, remote perimeter security, manufacturing surveillance, public safety, and a wide range of other applications that protect mission-critical assets and infrasture from harm.
Call For Leasing Options
(419) 496-0180
"We have seen no other products that meet the needs of remote and isolated areas like [the SentryPODS product] without supporting infrastructure aside from a cell connection."
— Chris Proudfoot, Deputy AC/S for MAGTF Training
Watch How SentryPODS Can Be Installed Anywhere In 3-5 Minutes
SentryPODS have been uniquely designed to rapidly install within 3-5 minutes using a
Rapid Attachment System
(RAS). Whether you are in a place where utility poles exist or need to erect a mast to hold your surveillance camera, our rapid attachment system will hold your camera in place until you are ready to move it.
Our Autonomous Surveillance Solutions Are Trusted By Companies Like Yours
World Class Surveillance
For Any Environment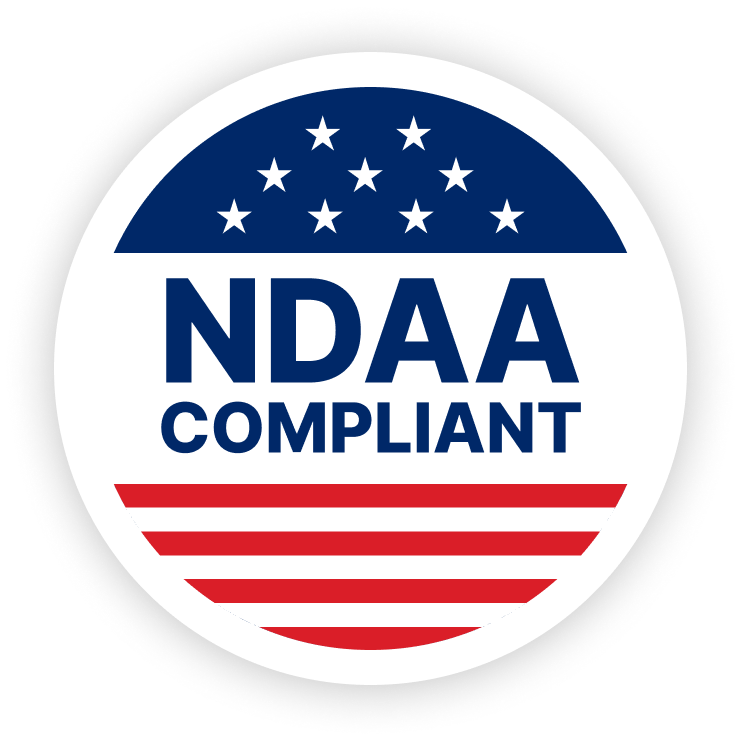 NDAA Compliant
SentryPODS is NDAA Compliant