Download The SentryPODS Whitepaper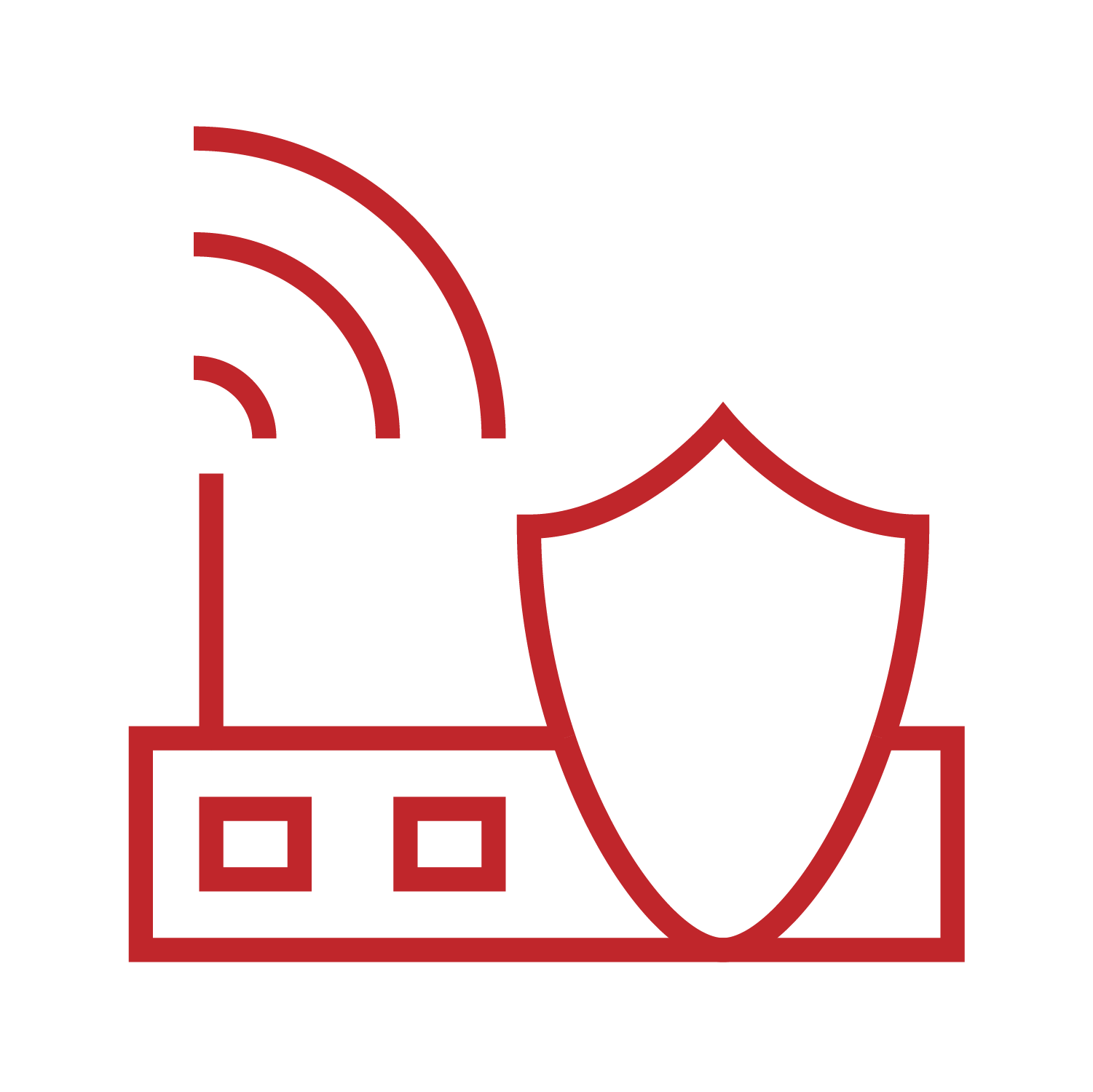 Keep Your Site Free From Service Disruptions
The SentryPODS remote surveillance systems will ensure that your jobsite is safe and secure, and that service disruptions are kept to a minimum.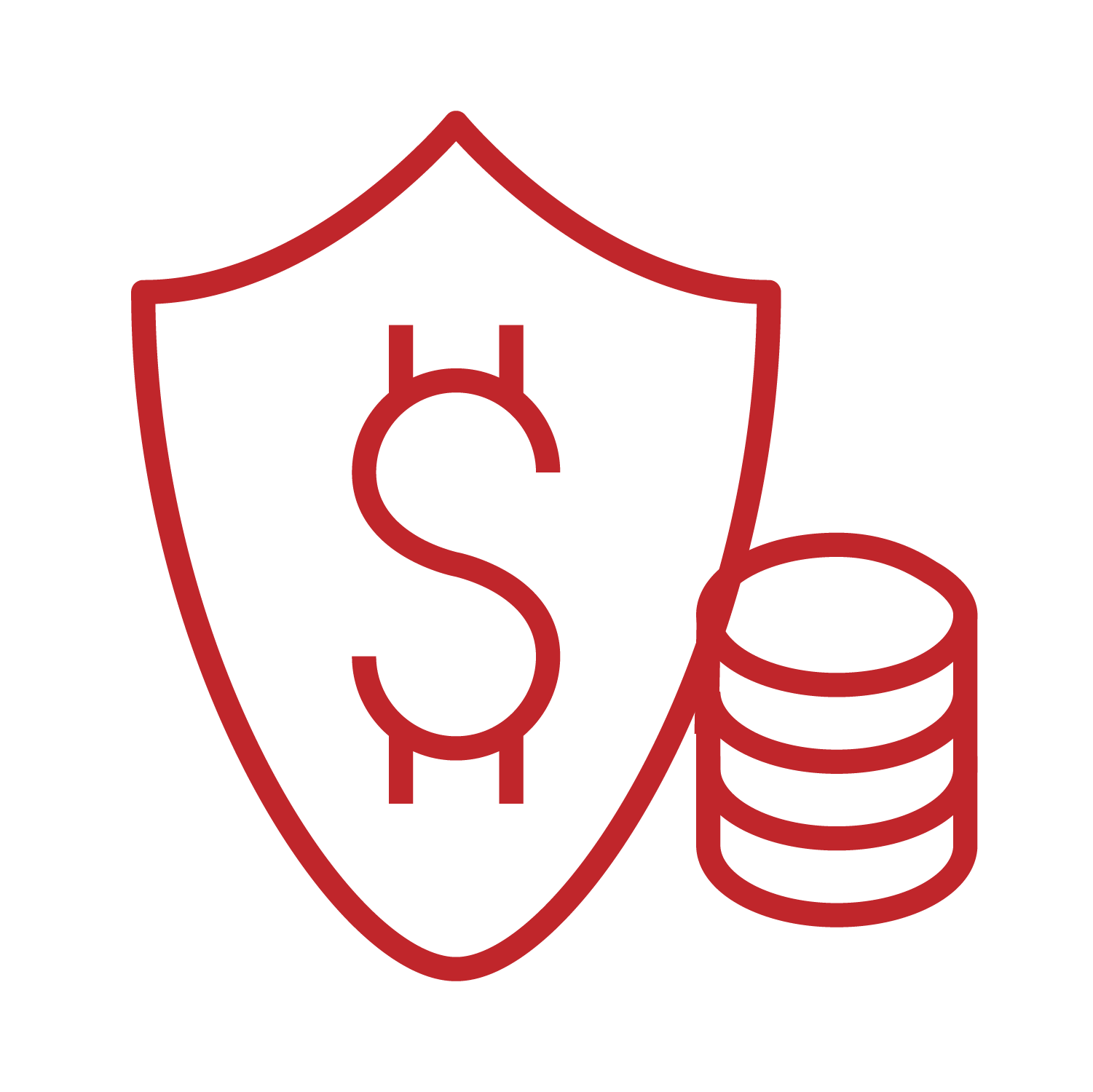 Protect Your Jobsite, Protect Your Revenue
Protect your jobsite from physical and cyberattacks with a SentryPODS surveillance system, so that you don't lose revenue or incur increased business costs.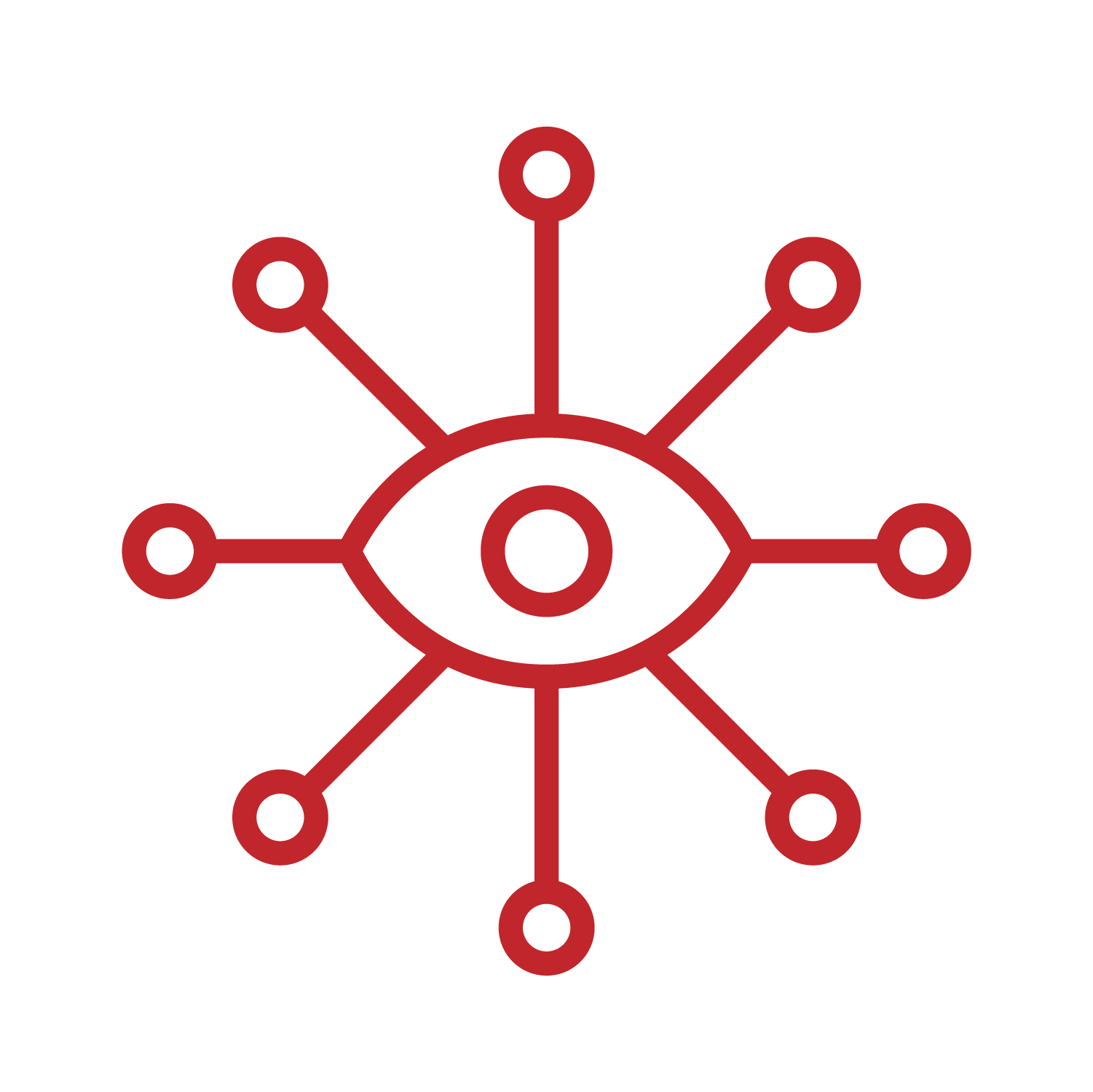 Reduce Service Outages & Theft
With a remote surveillance system from SentryPODS, your equipment is safe from harm, and the production of your end product is guaranteed.
Surveillance Risks The Solar Farms Industry Faces Today
Ensuring the reliable and safe operation of the nation's electrical grid is critical for the U.S. economy as well as national security. Solar farms are a subset of the nation's Energy Sector, which means they are part of the nation's critical infrastructure and need to be protected. However, because a solar farm is generally set up in a remote location, on a vast expanse of land, securing these assets are difficult. However, it is important to secure these critical assets against cyber attacks or widespread disruptions in the nation's electrical grid that cause downtime and service outages for thousands of customers who rely on the grid for power.
Securing and protecting our nation's solar farms is critical. As our nation's electric grid becomes increasingly digitized and connected, maintaining cybersecurity becomes a greater challenge for energy providers. SentryPODS solar video monitoring ensures safety and monitoring for solar farms that provide energy to our nation's electrical grid. Our solar video monitoring is a top choice for these power stations to prevent crime and deter any acts of criminal activity. By using a rapid attachment system and the ability to receive network connection from anywhere with cell tower coverage, local wifi, hard-wire connection, SATCOM service provider, and point-to-point wireless connection. SentryPODS solar video monitoring offers optimal security and surveillance for our nation's solar energy production companies. Threats to solar farms include:
Cyber attacks on the farm's operating systems, which are deployed across vast and often remote areas
Physical attacks on expensive equipment, such as the remote location and size of a solar farm, make it difficult to implement on-site, human surveillance
Successful disruption of the power supply causes the power provider to be disconnected from its network, which leaves consumers without power
Outages that threaten the security of our nation's infrastructure across multiple sectors for hours, days, or weeks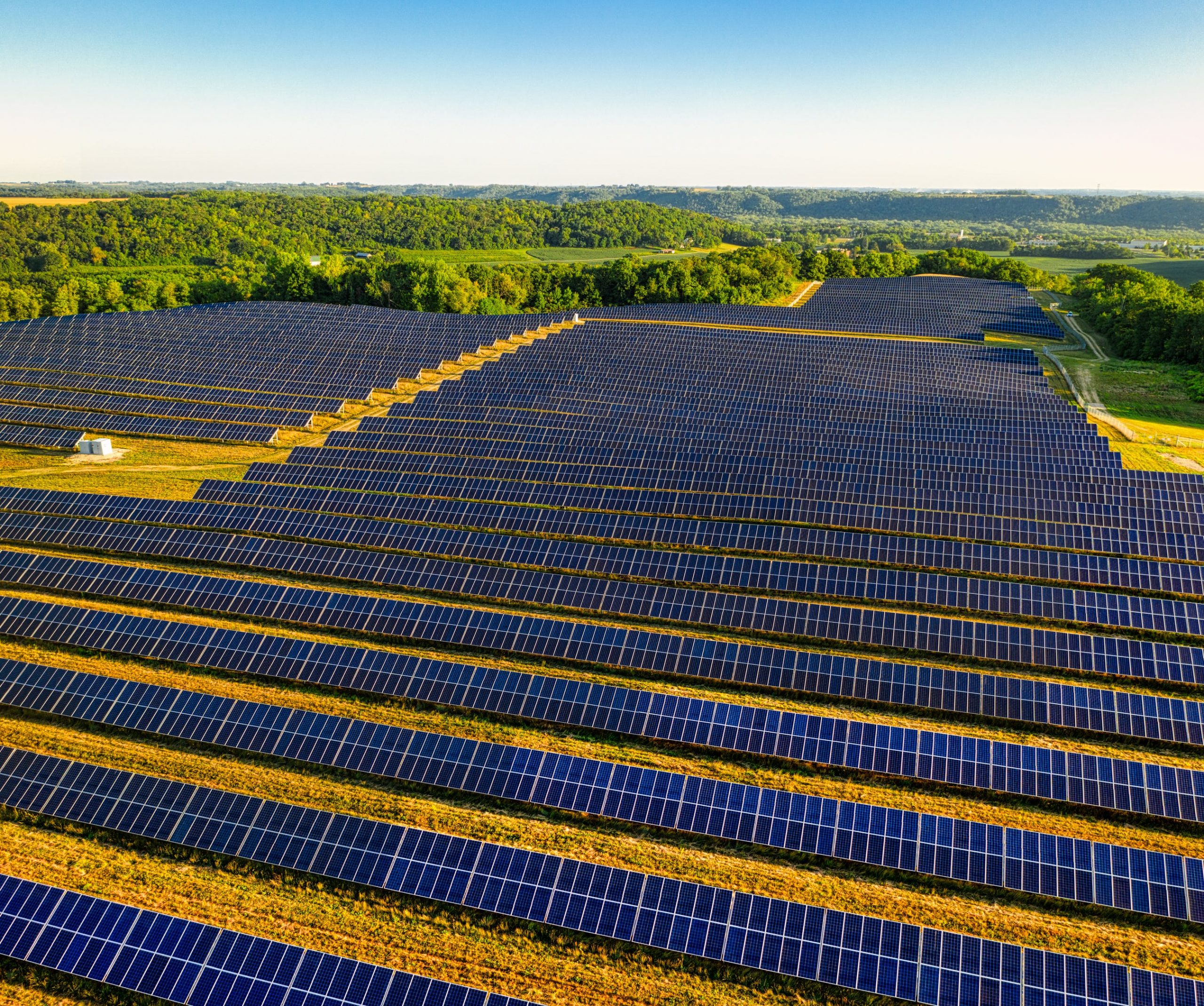 Receive Notifications After Our Team Verifies Incidents
Remote Surveillance: Backed By Human Intelligence
Remote Surveillance: Backed By Human Intelligence
SentryPODS (Remote Surveillance Camera Systems) has partnered with US-Based, ESS to deliver 24/7 live monitoring of motion, invasion, smoke, flare, or flame. With live monitoring, we include a the human intelligence/recognition that AI is not yet capable of handling. Each security monitoring technician knows to look for threats and will immediately call the proper authorities if an incident is validated.
Watch How SentryPODS Can Be Installed Anywhere In 3-5 Minutes
SentryPODS have been uniquely designed to rapidly install within 3-5 minutes using a
Rapid Attachment System
(RAS). Whether you are in a place where utility poles exist or need to erect a mast to hold your surveillance camera, our rapid attachment system will hold your camera in place until you are ready to move it.
Why Use Our Remote Video Surveillance System For Solar Farms
Our nation's critical infrastructure includes the vast network of highways, connecting transportation, railways, energy companies, water treatment, and other functions necessary to maintain daily life. Solar farms are part of our nation's critical infrastructure and need to be protected from cyber attacks, physical attacks, and even outages to keep this critical infrastructure running smoothly. In order to provide the safety of your critical infrastructure site, you need real-time, 24/7 wireless video surveillance from a company you can trust. Our remote video surveillance cameras provide a live video feed, with live monitoring to determine and assess threats to your critical assets. With new live innovations and great opportunities for cost-effective solar farm security. Risk assessments and site surveys provide detailed information to determine a tailored solar farm security solution.
Renewable energy farms such as wind and solar farms are best in remote locations due to a need for a vast amount of land. This makes them prime targets for any theft or other criminal activities. With a large amount of land solar farms require, it makes them extremely difficult to secure. With solar farm monitoring through video surveillance, securing the location effectively becomes possible. Combining solar video monitoring and access control provides an added level of security. Our technicians at SentryPODS know that solar video surveillance acts as one of the most crucial pieces of security in the layers of defense to protect your power stations and solar farms from the destruction crime can cause. We provide security solutions including security surveillance monitoring and the installation of wireless integration that provides instant alerts.
We offer the best security for solar farms that prevents any unauthorized entry onto the property and deters any bad actors, this will keep every asset on the site safe. After assessing your solar power stations, SentryPODS professionally trained techs install a heavy-duty video surveillance system. Our team members partner with you to guarantee the prevention of losses or prevent any vandalism. Our nation's power stations and solar farms can be located in remote and isolated areas throughout the United States. Keeping this critical infrastructure security has become a challenge and requires quick and easy setup security for solar farms. SentryPODS surveillance cameras just take minutes
to install and can be easily removed and relocated to new locations if needed.
The Benefits Of Using Remote Surveillance Cameras and Live Monitoring at Solar Energy Fields
Solar Video monitoring provides our nation's solar energy fields with a visual deterrent that will reduce the risk of trespassing, theft, and vandalism. SentryPODS and our professionally installed solar video monitoring systems for solar energy fields will reduce any risks with 24/7 live monitoring of motion, smoke, flare, invasions, or flames. Our solar farm surveillance is a trusted leader in deterring thefts and vandalism for solar/photovoltaic power stations. Expertly trained professionals install solar farm surveillance on time and on budget. Once our security specialists plan and complete a flawless installation for your area, any interferences with daily operations will be minimized and positively impact your business.
No matter what solar video monitoring your solar/photovoltaic power station needs to meet, SentryPODS is committed to meeting and exceeding those expectations. Our solar video monitoring goes beyond simple video monitoring with expert installation, security solutions, and any services solar/photovoltaic power station companies may need. Solar video monitoring can mitigate threats and great damage to this critical infrastructure. SentryPODS knows that well-maintained video surveillance systems can help control solar/photovoltaic companies as well as prevents any breach of security. Our team of experts specializes in the design, installation, and testing, along with the maintenance of solar video systems.
Our nation's solar farms are located in remote and vast areas where there are risks to a variety of security threats. These include theft, vandalism, failure of equipment, and other varieties of human-related or mechanical disruption. Solar farms require remote surveillance. We know that it is crucial that security for solar farm security continues to keep this critical infrastructure safe. SentryPODS security for solar farms gives these companies the power to watch the farms no matter how remote they are. It is essential for our nation's critical infrastructure to be protected against internal and external security breaches. Our trained experts supply a security solution that is based on the demands of your solar farm and onsite assessment provides insight into what surveillance system will work best. Once this is assessed and the best surveillance plan is determined, our installation process is done efficiently. The benefits of our solar farm security help solar farms mitigate these threats with:
24/7 monitoring
Off-site live monitoring of remote surveillance cameras in solar energy fields
Rugged and durable cameras that can be placed anywhere
SentryPODS's solar farm security provides professional security installations for solar farms. Our professional technicians work hand in hand with these companies to understand their specific needs and supply security solutions that meet all of those needs. SentryPODS's solar farm security solutions offer excellent security for these critical infrastructures, no matter what the situation may be. With solar video monitoring, our solar farms are able to gain full control of operations with images and surveillance of remote areas that are considered critical and vulnerable. SentryPODS surveillance enables security and optimizes resources and gives the most profitability to your solar farms.
Solar Farm Security For Power Stations
We know that many solar/photovoltaic power stations rely on solar farm security to secure and protect our nation's critical infrastructure. Our professionally trained technicians provide excellent security system installation that protects your job site and reduces any outages and theft. Solar video monitoring protects one of our nation's critical infrastructures and is backed by human intelligence/ recognition for optimal surveillance. Our innovative experts have uniquely designed their solar video monitoring systems to be rapidly installed with a rapid attachment system for remote areas that do not have a utility pole or anywhere to set up the surveillance system.
Our solar farm security offers expert security for solar/photovoltaic power stations. SentryPODS expertise and technology provide the best solar farm security and our technicians are certified professionals that are up to date with current training. SentryPODS remote surveillance cameras provide the security necessary to protect this critical industry and its assets. Our team of professionals is highly trained to install solar video monitoring systems to protect our nation's solar farms. Our security for solar farms covers the unique features that are not found in other industries. Solar farms contain solar panels that receive a specific amount of sunlight and are then turned into electricity. This production of energy can take up to hundreds of acres of solar panels. SentryPODS security for solar farms provides surveillance that is reliable.
SentryPODS solar farm security for power plants provides extensive live monitoring and protection, allowing you optimized security. Our solar farm security solutions for this critical infrastructure act as the first layer of protection against unwanted guests and monitoring. We provide video surveillance for power plants that offers you the ability to view more than one part of the site at once from different vantage points for optimal security. SentryPODS team of experts is dedicated to continued improvements for your security solutions and providing power plants with remote surveillance. Our 24/7 live monitoring provides authorities confirmation in the event any criminal activity occurs, resulting in quicker response times.
SentryPODS video surveillance can be installed and used in any of the following sectors to protect your critical infrastructure assets. Contact SentryPODS today and receive a quote for solar video monitoring to protect this vital energy sector. With solar farm security for solar/photovoltaic power stations, SentryPODS offers optimal security and security camera solutions. We understand that solar/photovoltaic power stations have the same surveillance needs. Our expert technicians provide an assessment of your power station's premises to determine your tailor-made solar farm security and installation.
Solar Farm Infrastructure Surveillance Cameras
SentryPODS customized solar video surveillance catches events as they happen. We don't just monitor your property, our technicians specialize in turnkey solutions that include the installation and support of surveillance service equipment. Our nation's solar/photovoltaic power station industry is a critical component of our economy and our utility sectors rely on these assets. Solar video surveillance prevents crimes and deters acts of criminals, and vandals, and provides a safe environment for passengers and employees. With solar-powered farm security, you can deter theft and damage done to these remote solar farms across the United States. The increased security will help protect the nation's electric grid and any physical attacks on expensive equipment that could be detrimental to our nation.
With our solar video monitoring, SentryPODS provides security solutions for our solar/photovoltaic power stations. These critical components play a big role in our nation's critical infrastructure. This solar video monitoring keeps sites free from service disruptions, protects your site and revenue, and also reduces service outages and theft. Our video monitoring takes just minutes to install and includes a site survey that helps our technicians determine the right equipment and placement for optimal security. Security for solar farms is crucial to keeping everything running smoothly and efficiently with 24/7 wireless video surveillance. Transportation, railways, energy, and water treatment facilities are necessary to keep daily life going and SentryPODS security for solar farms provides optimal surveillance.
SentryPODS security for solar farms keeps our nation's power stations protected with constant security. In the chance of any potential threats being detected, our 24-hour live surveillance will investigate the situation to determine if any further action is needed. With commercial alarm system installation as the first line of defense, the installed cameras detect and streams video within seconds to our 24-hour surveillance. The potential threat is then analyzed to determine what rapid response is needed and whether law enforcement is needed. SentryPODS solar video monitoring is a top choice for our nation's solar power stations. Our solar video monitoring keeps sites free from any service disruptions and our rapid attachment system offers installation between 3-5 minutes you have the ability to receive network connection for solar farms anywhere. Surveillance systems can prevent many and protects your solar farms as well as reduce outages and theft.
Planning Optimal Solar Farm Monitoring Installation
Planning your optimal solar farm monitoring installation is quick and efficient with SentryPODS. Solar farms have their own unique security challenges that our technicians take into consideration when installing your solar farm monitoring system. Once a consultation is scheduled, we develop and carry out tailor-made solutions to protect your employees and your solar farm's premises. Our attention to detail ensures protection against all different types of threats. What to look for in the best solar video surveillance? SentryPODS focus is to benefit our nation's energy sector drastically with the best energy solar video surveillance that is easy to use and on budget. Our security installation experts go over the security of your doors, locks, gates, remote areas, and entry points. After this extensive assessment, our technicians provide recommendations for improvements with the best solar video surveillance.
No matter where the power stations fall on the spectrum of security solution needs, it is crucial to consider the benefits of solar video surveillance. Ensure that our nation's electrical grid is safe and secure with minimum service disruptions. Keep this sector safe from any physical or cyberattacks and reduce service outages and thefts. SentryPODS security for solar farms provides solar farms with professionally installed security monitoring systems that are able to be installed anywhere, perfect for remote solar farms. Our specialists have over 10 years of experience in making optimal security recommendations, and repairs, and offering you numerous advantages that include flawless unification with other protection systems. This will increase efficiency and decrease expenses with our professionally installed security for solar farms.
SentryPODS security for solar farms is a crucial start in ensuring the reliable operation of our nation's electric grid. Solar farms produce energy and are part of our energy sector. Solar farms are located in remote areas and can be challenging to keep secure. With SentryPODS our solar farm monitoring system and our rapid attachment system is able to be set up in remote areas within 3-5 minutes. This impressive RAS makes security for solar farms efficient and cost-effective for solar farms and solar farm monitoring systems. Contact SentryPODS for a quote today. Our professionally trained technicians are dedicated to providing quality solar farm monitoring systems and installation. SentryPODS proves to provide highly effective solar surveillance solution services equipped with real-time 24/7 wireless video surveillance. Our solar surveillance solutions connect remote areas with live video feeds and live video monitoring. The ability to connect in remote areas aids in protecting our critical assets people, and equipment. SentryPODS solar surveillance solutions can help detect early warnings to be proactive in preventing any damages or losses. Our solar surveillance solutions for remote solar farm surveillance is a satisfactory security system that provides optimal protection and surveillance for our nation's solar farms.
SentryPODS energy remote video surveillance provides impeccable security for our solar plants and energy fields need to secure areas quickly and efficiently. Securing energy sectors with a wide variety of power connectivity options for constant surveillance and rapid installation in remote, hard to reach areas detects and deters potential threats. Our high quality energy remote video surveillance plays a key part in keeping the public protected and safe at all times.
Remote Video Surveillance System & Monitoring For Critical Infrastructure