Building A Virtual Fence To Enhance Perimeter Security
What Is A Virtual Fence?
If you need to increase the existing security profile of your commercial property, a virtual fence may be the right solution for you. Unlike physical barriers, a virtual fence is an invisible barrier used to secure the perimeter of a building, job site, substation, wind farm, solar farm, or dam against the threat of intrusion. Surveillance cameras and sensors are typically part of a virtual surveillance fence system. These systems also use edge-based video analytics to assess threats and trigger alarms, which reduces response times and improves the overall service of the security system that is already in place.
With the rise in domestic terrorism and the increasing number of incidents that involve bad actors out to harm the public, it is more important than ever to use advanced technology to protect our nation's vital utilities and industries from harm. Virtual fencing provides an added layer of security to a perimeter, especially when it is used as part of a multi-layered perimeter security strategy.
The Three Key Benefits Of A Virtual Fence
When used as part of a larger security strategy, a virtual surveillance fence enhances on-site security in three key ways:
Protect critical assets – a physical fence may act as a deterrent for many criminals, but others will see it as a simple obstacle to overcome. By adding a virtual surveillance system, you will receive real-time notifications about security breaches. Whether you are trying to protect people inside a property or avoid threats that could impact utility services, virtual fencing provides the added reassurance you need to make sure that limited access areas are protected.
Get instant notifications – to stay ahead of threats and manage your assets proactively, real-time notifications are crucial. By receiving notifications on a mobile device when a virtual fence's perimeter is breached allows you to immediately review the video security footage to determine if a situation requires a response.
Reduce false alarms – the addition of a virtual fence with cutting-edge video analytics means that threats can be reviewed by a human component in real-time, rather than having to go back and review video after the fact. This reduces false alarms and allows appropriate response measures to be engaged.
What Industries Can Benefit From A Virtual Fence?
Any government entity or business that needs to safeguard its property, data, and people from unauthorized access can benefit from the addition of a virtual surveillance fence. As national security and critical infrastructure threats continue to evolve, these specific industries can benefit from this technology:
Setting Up Your Virtual Fence
In order to set up a virtual fence, it is best to `contract with a security professional like the team at SentryPODS. Using their expertise and knowledge, SentryPODS can assess your perimeter and help you define the area that needs to be protected by a virtual fence. After that, they will help define the trigger event that will sound an alarm if the perimeter is breached. A perimeter line can be configured in both directions of travel, but smart analytics can ascertain if an alarm should be deployed after an event.  The ability to define the area you want to monitor, as well as the type of object you want to monitor (for example, moving objects of a certain height or traveling in a certain direction) allows you to filter out background images and prevents false alarms from being triggered
In addition to the virtual surveillance fence system triggering real-time alarms, other features are available to deter intruders. Pre-recorded messages can be broadcast over a speaker system, lights can be activated to scare off bad actors, and an alert to a central monitoring system can be deployed. Even something as simple as having recorded video on event triggers makes reviewing security footage easier after a security breach. Systems that use an edge-based application to analyze video directly on the camera or video encoder are a huge benefit, eliminating the need for costly central processing services and making your security profile more flexible.
Live Monitoring With A Virtual Fence Surveillance System
One of the biggest benefits of a virtual fence surveillance system is its ability to be monitored remotely, eliminating the need for on-site guards. SentryPODS is proud to partner with Global Guardian to provide clients with the extra peace of mind that a remote monitoring solution can provide. Using SentryPODS surveillance cameras, technicians at Global Guardian are able to detect motion, smoke, or flame on your site. Additionally, they are able to monitor the footage provided by your virtual fence surveillance system and validate incidents before alerting the proper authorities. This ensures a quicker response to verified issues, keeping your team and your property safe in the event of a perimeter breach.
If you are interested in learning more about the virtual fence surveillance solutions that SentryPODS can provide, please contact them at: (419) 496-0180 or learn more about our products.
SentryPODS surveillance cameras continue to grow in relevance. Our cameras require no wires, have hot-swappable components, include a cellular connection, can post to solar trailers, and will be set up in 3-5 minutes (video streaming is pre-configured before shipped to your site).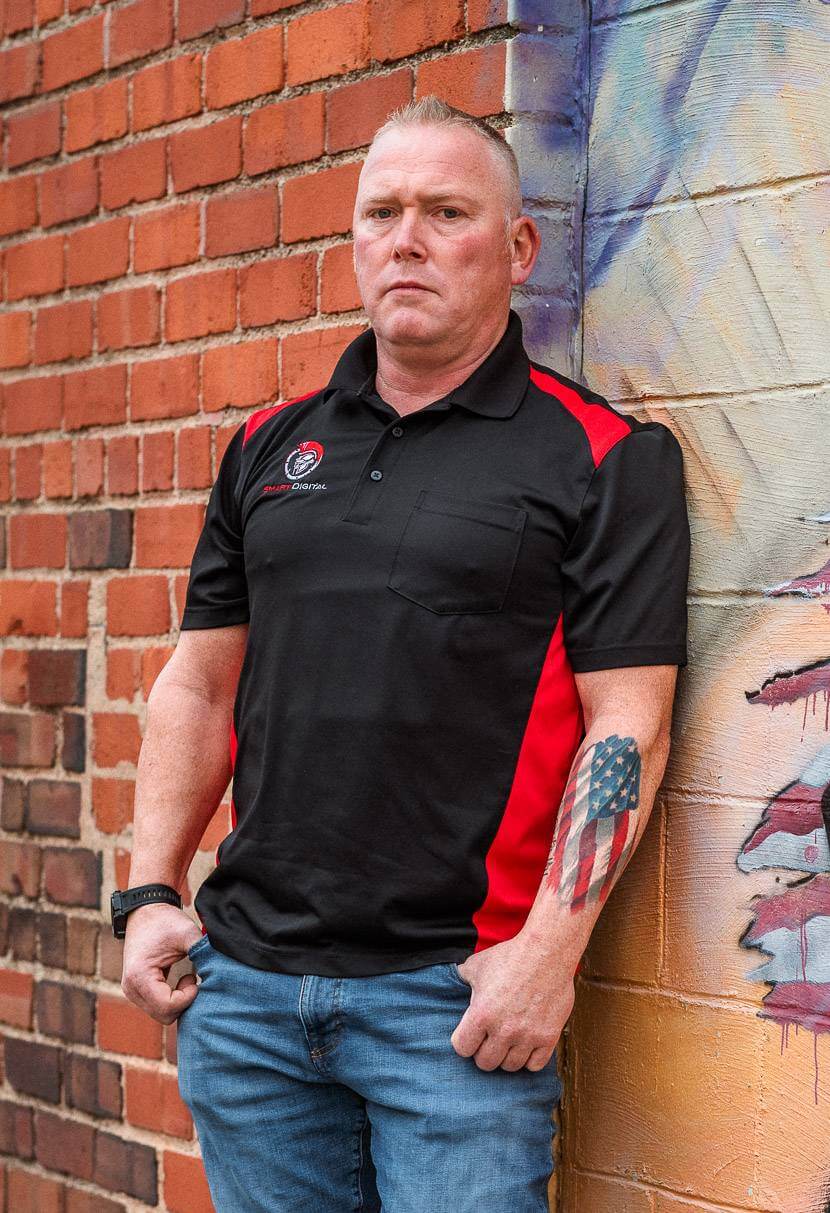 Brent Canfield
CEO and Creator of SentryPODS
Brent Canfield, CEO, and founder of Smart Digital and SentryPODS, founded Smart Digital in 2007 after completing a nine-year active-duty career with the United States Marine Corps. During the 2016 election cycle, he provided executive protection for Dr. Ben Carson. He has also authored articles for Security Info Watch.