Wind Farm Surveillance Security Tips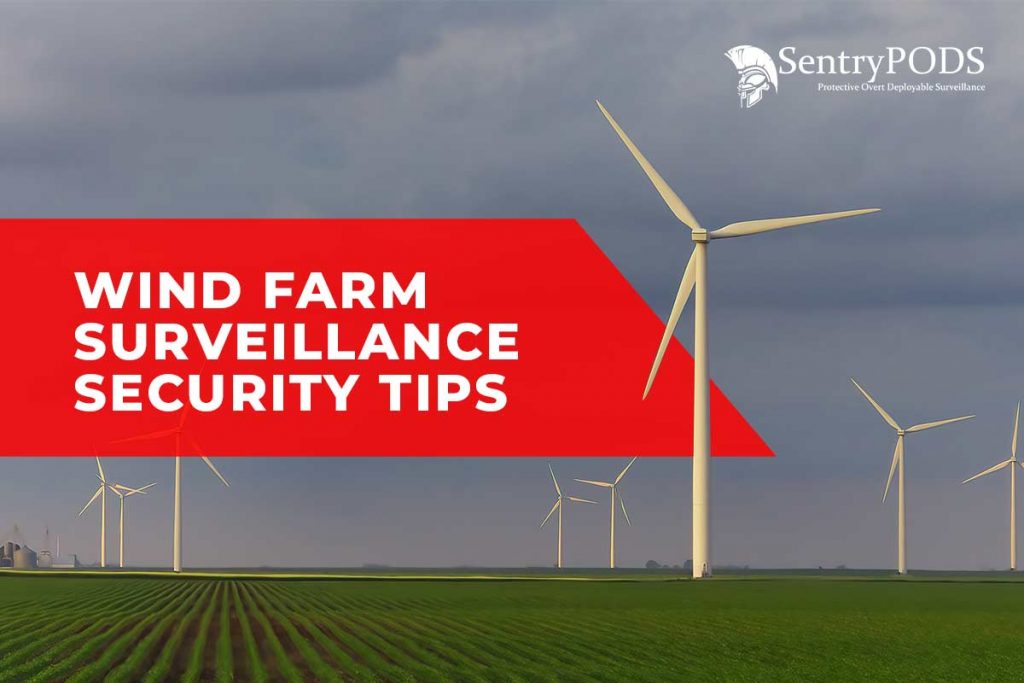 The steady growth of renewable energy generation over the past decade has been driven in large part by a significant contribution from wind power installations, both off- and on-shore. Unlike conventional energy sources, the generation of wind power reduces carbon emissions, cuts down on pollution, and conserves resources during the production phase. These factors make wind power one of the cleanest and most environmentally friendly ways to source energy. However, the growing number of wind farms across the nation's landscape brings with it specific security risks that require specialized wind farm surveillance equipment as well as security measures to protect valuable equipment. With that being said, the need for critical infrastructure surveillance continues to grow.
What Is A Wind Farm?
A wind farm is a group of wind turbines located in the same location and used to produce electricity. Wind farms vary in size from one turbine to several hundred turbines that can cover a vast area, and can be located off- or on-shore. As of January 2019, the U.S. was reported to have more than 58,000 wind turbines in operation. All of these turbines were built after 1980 and are spread out across approximately 1,500 wind power sites in the U.S. Texas is currently the largest producer of wind power in the U.S., with 40 different wind projects and a total combined rated capacity of 17,911 megawatts of wind power. After Texas, the top four states for wind energy production are Iowa, California, Oklahoma, and Illinois.
Because wind farms generally are located in remote locations and cover a large area, they are extremely difficult to secure. This creates opportunities for theft and vandalism. The sheer size of these facilities makes perimeter fencing impractical, and difficult for human security guards to protect. Although wind turbines are not generally targeted for theft, they can be easily manipulated or sabotaged, resulting in costly downtime and service interruptions. This is why it is a good idea for all operators to install wind farm surveillance equipment on-site.
Wind Farm Surveillance Options
A multi-layered, integrated approach to security is best for these facilities. Physical deterrents like perimeter fencing and access control measures at the entrance and exit points, but an advanced video surveillance system that features video analytics and 24/7 remote monitoring is one of the most comprehensive and effective ways to protect a wind farm. When considering a video surveillance system, consider these key features:
PTZ capabilities – invest in equipment that features pan, tilt, and zoom (PTZ) capabilities to maximize the viewing area and provide overlapping coverage from various vantage points. This ensures more views from more angles and enhances security at your facility.
Motion-activated sensors – to ensure that your facility is secure, make sure that all cameras are motion activated and able to track the movement of any intruders to your property.
Flexible mounting options – purchase wind farm surveillance equipment that can be mounted directly on a column, or against walls and poles. Make sure the cameras feature powerful positioning capabilities that will withstand high wind speeds and a wide temperature range.
Electronic image stabilization – this feature is useful in capturing clear images and stabilizing vibrations caused by an unstable mounting surface or a wind-sensitive mast.
Thermal camera solutions – thermal cameras are extremely accurate and can record images in low light as well as inclement weather.
Benefits of Advanced Technology For Surveillance
When you combine the advanced technologies of video surveillance with physical deterrents like perimeter fencing and barrier gates, you ensure that vandals cannot enter the property and that the facility is secure from cyberattacks. Advanced video analytics that integrates and network your operations, as well as offer remote 24/7 monitoring from virtually any location, include the following benefits:
Remote monitoring – remote, 24/7 monitoring provides real-time access and insight into what is happening on-site at your facility, even if you are not there. This feature is web-based and allows operators access from any location and/or device so that they can monitor activity online at any time.
Deters crime – real-time alerts from your wind farm surveillance system detect suspicious activity on-site and allow you to respond accordingly.
Reduce false alarms – integrated video analytics can determine human activity from that of stray animals or other objects that might trigger an alarm, thereby reducing the necessity to respond to false alarms. This feature also allows you to monitor the types of vehicles entering your facility, record license numbers, track equipment, and personnel, enforce safety compliance, and more.
24/7 site monitoring – video surveillance that features 24/7 AI-powered monitoring means that your facility is protected when it is not occupied and vandals are most likely to strike.
Minimize service disruptions – wind farms need to stay operational without any interruption in power services to customers. Theft, vandalism, or cyberattacks mean expensive repairs as well as the disruption of service to customers within the service area. Wind farm surveillance cameras and other technology are effective ways to minimize downtime and disruptions.
Video surveillance using audio and visual deterrents and access control are often enough to scare away criminals. However, combining site surveillance and access control with remote monitoring gives you an added level of security. With virtual wind farm monitoring, you can make sure the authorities are notified and ready to respond when other on-site deterrents have not worked.
.
For more information on Wind Farm Surveillance and Security, visit our critical infrastructure site.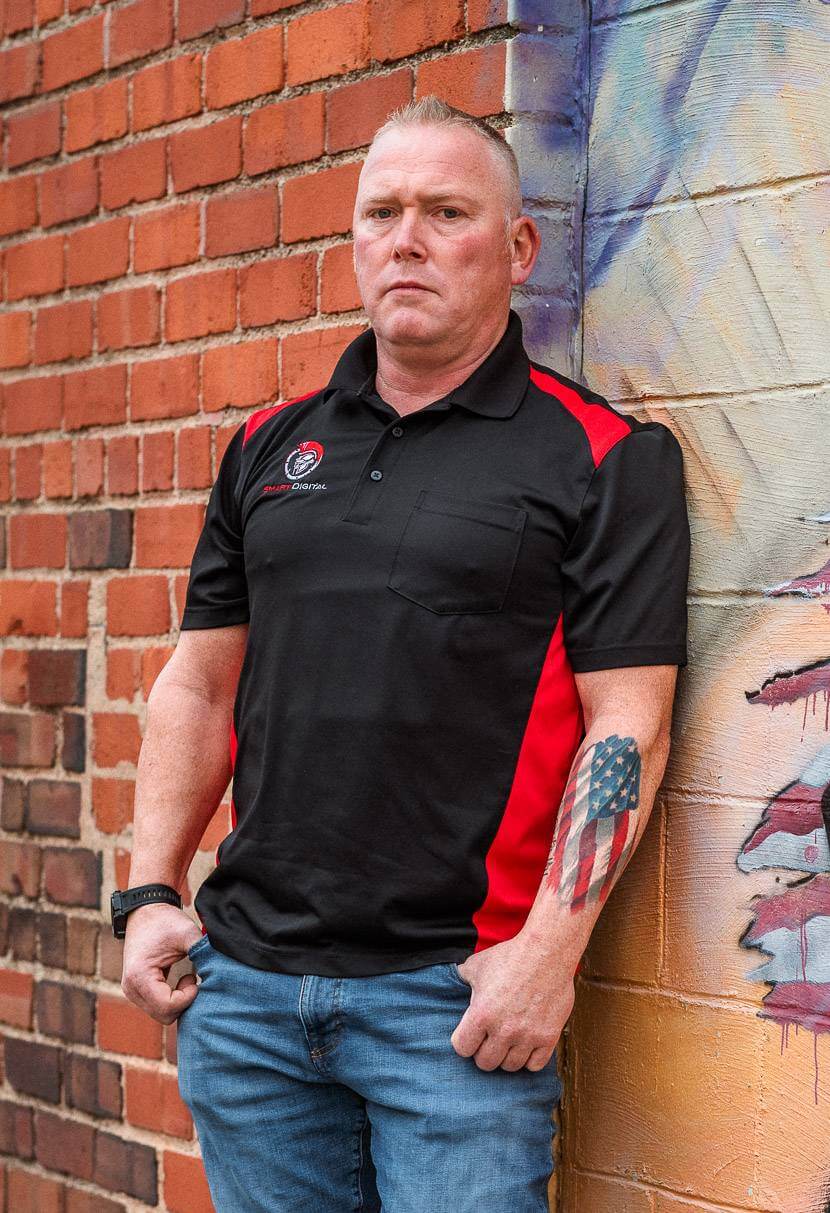 Brent Canfield
CEO and Creator of SentryPODS
Brent Canfield, CEO, and founder of Smart Digital and SentryPODS, founded Smart Digital in 2007 after completing a nine-year active-duty career with the United States Marine Corps. During the 2016 election cycle, he provided executive protection for Dr. Ben Carson. He has also authored articles for Security Info Watch.