Securing Wind Farms With Surveillance Cameras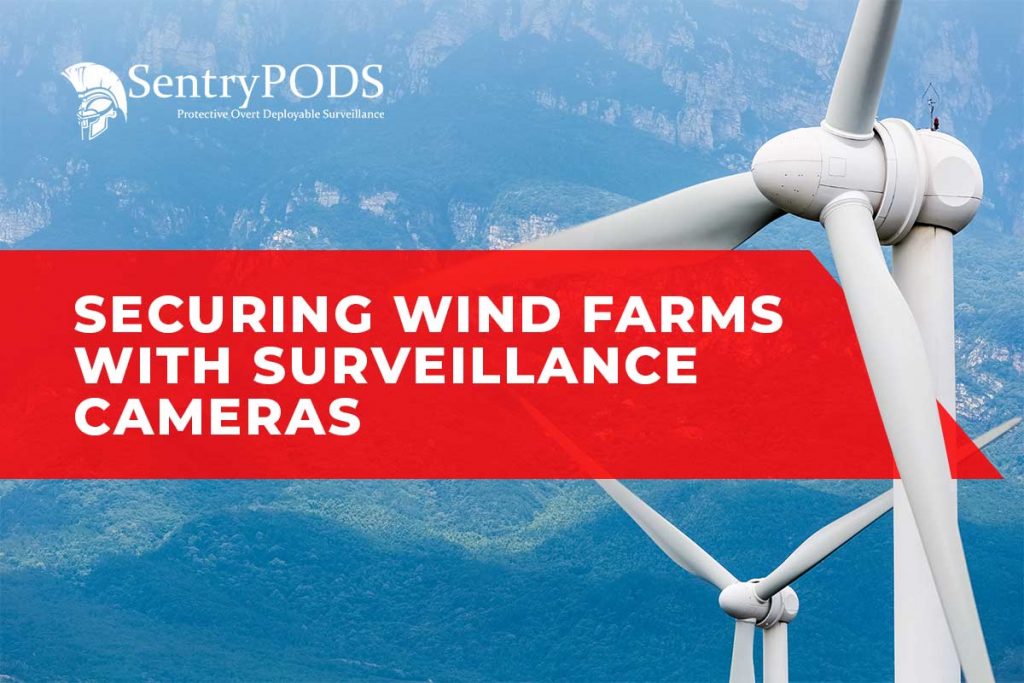 The growing importance of sustainable energy sources means that the critical infrastructure necessary to generate this resource is being built in remote locations. For example, wind farms are generally constructed on vast tracts of uninhabited land. The sprawling nature of this infrastructure makes it difficult to secure, leaving wind farms open to vandalism, theft, and other unwanted activities. Advances in technology, however, have made wind farm cameras more reliable and have allowed wind farm operators to secure these remote facilities against harm. With that being said, the need for critical infrastructure surveillance continues to grow.
Key Qualities Of A Video Surveillance System For Your Wind Farm
Onshore wind farms can generate hundreds of megawatts of energy each day, making wind energy one of the most cost-effective, clean, and readily available energy sources on the planet. The sheer size of these facilities, however, exposes expensive equipment to a variety of threats. Today's wind farm security risks include everything from unauthorized wind turbine control to wind turbine disruption, and wind farm and substation damage. Wind farms combine both physical power distribution systems and controls with sensors, actuators, data communications, and analytics that connect back to a control center as well as local utility providers. This exposes them to the threat of both cyber and physical attacks and means that operators must step up wind farm surveillance measures in order to protect this asset. One way to do so is by installing surveillance measures, including wind farm cameras. When installing a surveillance system, some of the features to look for include:
Rugged build – the wind turbines at a wind farm are subject to extreme weather conditions, such as strong wind, rainstorms, and snow. Surveillance cameras should be constructed from rugged material that is able to withstand these conditions and ensure proper functioning at all times. In addition, wind farm cameras should be easily deployable and simple to install.
Motion detection with PTZ – surveillance cameras equipped with motion-detecting sensors automatically lock onto an intruder, while the PTZ (pan, tilt, zoom) feature allows the camera to track and record movement.
Wireless, remote access – monitoring the myriad wind turbines and the energy they produce requires operators to have remote access to surveillance cameras and the ability to control them, even if they are off-site, over a secure network.
Video analytics – surveillance cameras with video analytics allow operators to program which security concerns or safety issues need to be addressed and facilitate an appropriate response. In addition, networking existing OT systems with IT systems allow wind farm operators to detect abnormal activity or unauthorized cyber access to the facility's computer systems and respond quickly.
Additional security options – consider adding additional security measures to your wind farm surveillance system. Integrating your new system with features such as passive infrared sensors and audio intervention increases the security of your facility.
The Dual Role of Thermal Video Cameras
Today's smart, thermal video cameras are ideal for detecting intruders in complete darkness or full sunlight. Thermal cameras can tell the difference between the temperature of a person and the background, accurately detecting a trespasser in less-than-ideal conditions. This makes them highly effective at monitoring a variety of critical infrastructure sites, including wind farms. However, they also have a unique application that is specific only to wind farms.
Wind farm operators use thermal imaging to inspect all of the electrical components of the wind turbine and its surrounding system. This allows operators to find faulty equipment before it fails by detecting a rise in temperature on a thermal image scan. The technology can also show shaft misalignments, loose connections, and imbalanced loads within a wind turbine's electrical system. Employing this technology as a preventive measure can save wind farm operators thousands of dollars in lost revenue, time, and broken equipment.  The versatility of these cameras makes them invaluable both as a security measure and an important aspect of a wind farm's preventive maintenance program.
Benefits of Wind Farm Surveillance Systems
Integrating your physical security system and computer network by using a combination of video surveillance, video analytics, access control, and remote monitoring is the most comprehensive and effective way to protect a wind farm. The key benefits of installing a video surveillance system include:
Deter crime – video surveillance will allow wind farm operators to detect criminal activity before it occurs, effectively reducing theft and vandalism on-site.
Reduce false alarms – today's video analytics and AI capabilities can effectively differentiate human activity from that of stray animals or other objects to minimize false security alarms and allow you to focus on actual security breaches. In addition, wind farm cameras that are equipped with these features allow you to identify vehicle types and license numbers, effectively allowing you to track equipment and personnel entering and exiting your site.
Eyes on your site 24/7 – most threats or criminal activity occurs when your staff is gone for the day or is significantly reduced. Video surveillance cameras offer you the ability to monitor your assets 24/7 and protect your facility at the most critical times.
Minimize service disruptions – stop threats before they occur! Video cameras are a visual deterrent to most criminals, and will deter the theft of materials that may lead to costly service disruptions for customers and repairs for wind farm operators.
Wind farm sites can often span large areas geographically, leaving criminals with plenty of opportunities to breach the perimeter and commit crimes. But by investing in advanced technology, like wind farm surveillance systems that include wind farm cameras and 24/7 remote monitoring capabilities, operators can ensure the delivery of energy to consumers without interruption.
To learn more about the surveillance technology that can help secure your wind farm, click here.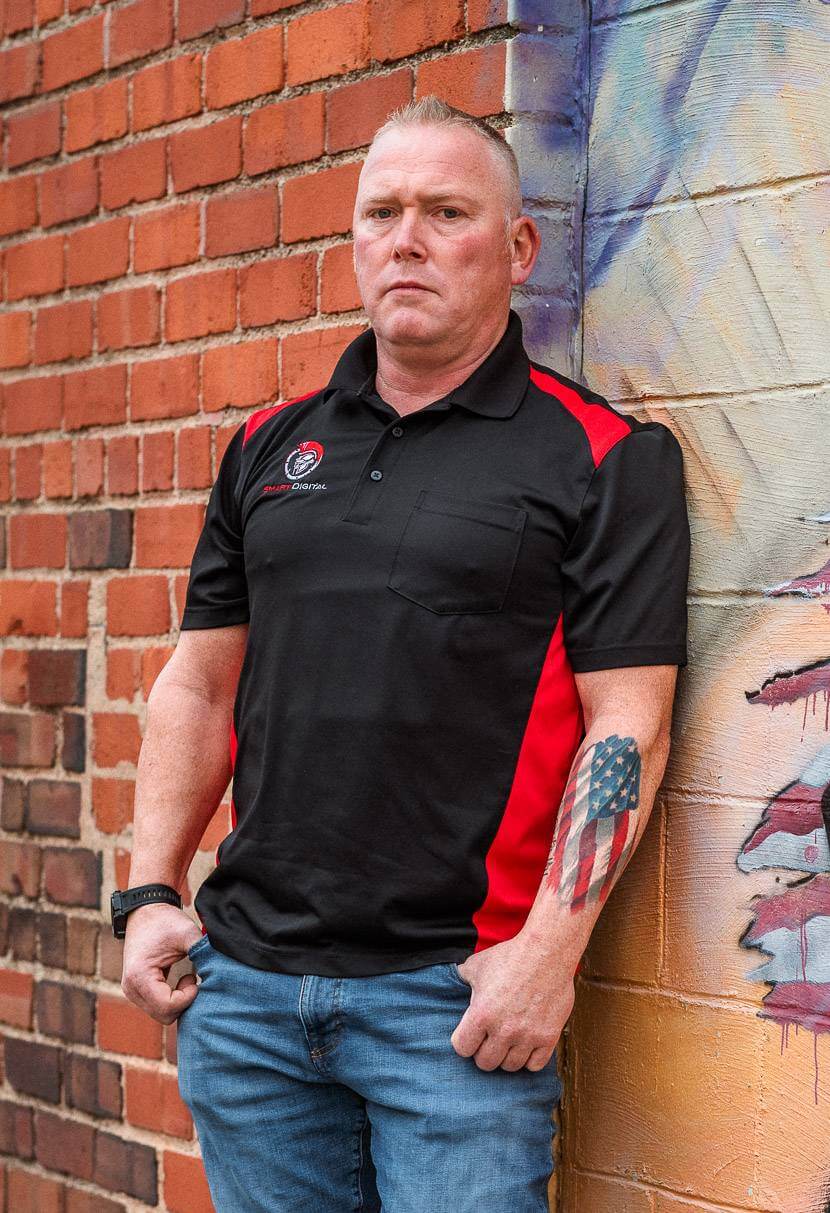 Brent Canfield
CEO and Creator of SentryPODS
Brent Canfield, CEO, and founder of Smart Digital and SentryPODS, founded Smart Digital in 2007 after completing a nine-year active-duty career with the United States Marine Corps. During the 2016 election cycle, he provided executive protection for Dr. Ben Carson. He has also authored articles for Security Info Watch.