The Ins And Outs Of Solar Farm Perimeter Security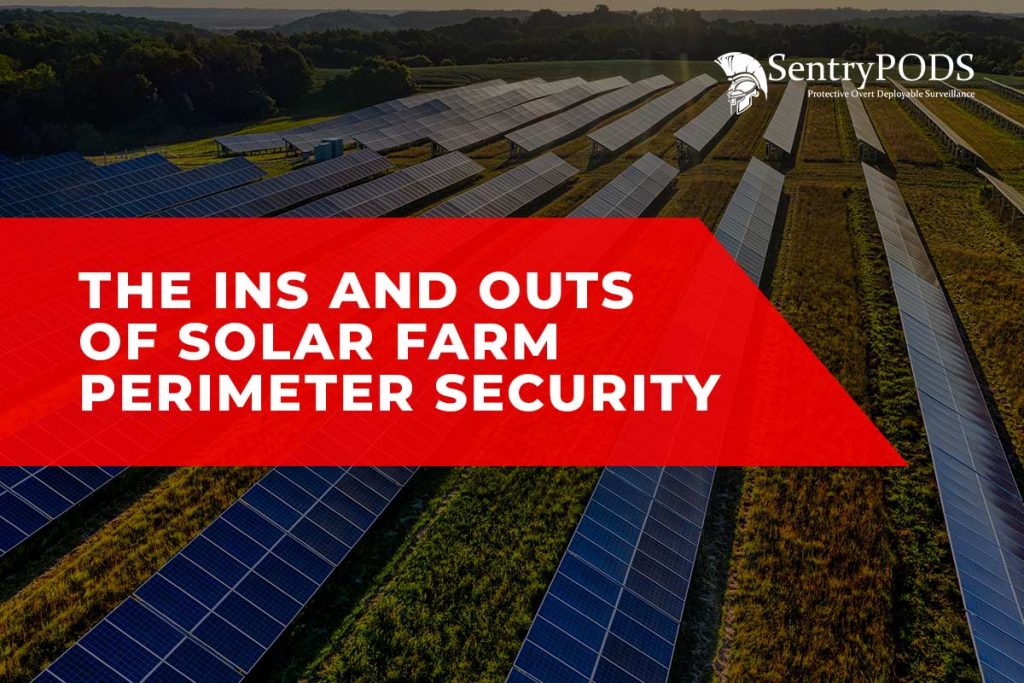 According to the U.S. Department of Energy, solar power is more affordable, accessible, and prevalent in the United States than ever before. From just 0.34 gigawatts (GW) in 2008, U.S. solar power capacity has grown to an estimated 97.2 GW today. By conservative estimates, that is enough to power the equivalent of 18 million average American homes. Today, more than 3 percent of U.S. electricity comes from solar energy, but it is expected that the U.S. could source 40 percent of its electricity from solar by 2035. In order to secure this energy supply, solar farm operators need to take the security of their facilities very seriously. One way to do this is to evaluate solar farm perimeter security and take the appropriate measures to improve it. With that being said, the need for critical infrastructure surveillance continues to grow.
Why Is A Risk Assessment Necessary For Solar Farm Perimeters?
Many solar farms experience theft in the construction phase because security measures were not put in place from the outset. Theft at solar sites is increasing, creating operational challenges within the industry. Due to the rural location of many solar farms and the high-dollar value of solar panels and copper wiring, solar farms are often easy targets for criminals. Performing a risk assessment on your solar farm perimeter will help mitigate the following scenarios:
Prevent theft, vandalism, and terrorist acts – physical barriers like fences or control access gate systems at entrances and exits act as the first line of defense for keeping unauthorized persons off the premises.
Prevent local service disruptions – disruption to solar farm operations or an attack on local grids means that homes, businesses, schools, and hospitals would be without power and unable to provide services for an undetermined length of time. Additionally, many emergency and police services would not be able to operate or respond to emergencies without power.
Deter intruders from entering sensitive areas – ensuring that only authorized personnel enters restricted areas is critical to maintaining security at solar farms and prevents individuals from accessing sensitive equipment.
Monitor environmental hazards – advances in technology have allowed surveillance systems to integrate with existing operational systems. This enables operators to monitor solar panels and inverters, helping to prevent power surges or other potential dangers before they happen.
Protect valuable assets, reduce outages, and minimize lost revenue – if a solar farm is vandalized or panels are stolen, its revenue is negatively impacted. In addition, the stolen panels will need to be replaced, which is a costly expenditure.
Advanced Security Measures For Solar Farms
Over the past decade, advances in technology have helped increase the scope of perimeter security systems. These advances have benefited security operations at many high-risk sites, including solar farms. Common security measures include physical barriers like fences, physical patrols of the perimeter, video surveillance systems, and advanced monitoring that allows operators to have access to their facility 24/7, even if they are not on-site, to assess problems and address security breaches. Some of the security measures solar farm operators can use to increase their solar farm perimeter security include:
Perimeter fencing – physical barriers act first as a visual deterrent to thieves, and then act to complicate entry. While not a fool-proof security measure, fencing is still a useful first line of defense for many critical infrastructure sites.
Access control – don't provide thieves with an easy entry to your site. Make sure that your gates are secure, and will not allow vehicles easy access to remove expensive solar panels and copper cable.
24/7 remote monitoring – video surveillance systems with 24/7 remote monitoring allow solar farm operators to keep an eye on all activity at the facility, even if they are off-site.
Thermal cameras – if possible, consider installing thermal cameras as part of your video surveillance system. Thermal cameras are not dependent on light and can record footage in complete darkness as well as inclement weather. They provide clearer images than many standard systems, leading to higher-performing video analytics, quicker intrusion detection, and lower false alarm rates.
Alarm systems – many modern alarm systems can be integrated with remote monitoring systems. In the event that an alarm is triggered, the cameras the alarm is networked with can be set to pan, tilt, and zoom, providing the individuals monitoring the system with the information that is needed to take appropriate action.
Perimeter intrusion detection systems (PIDs) – PIDs can be mounted on your perimeter fence or buried in the ground, and are a strong addition to traditional perimeter fencing.
Drones – AI-powered inspection can save operators both time and money on physical inspections and add a layer of protection to ta solar farm.
Protect Your Assets With Multi-Layered Perimeter Protection
Crime doesn't just cost money – it costs solar farm operators time. When thieves target solar farms to steal solar panels and expensive cable, insurance paperwork needs to be addressed and the local authorities must take action. All of this impacts a solar farm's operational continuity, and negatively affects revenue for operators. By deploying advanced video surveillance systems, solar farm operators can protect the solar farm perimeter against the security threats it faces. Video surveillance can also reduce the cost of security guards, keep operators in compliance with insurance regulations, and identify threats before a crime can be committed.
For more information on video surveillance options for critical infrastructure, click here.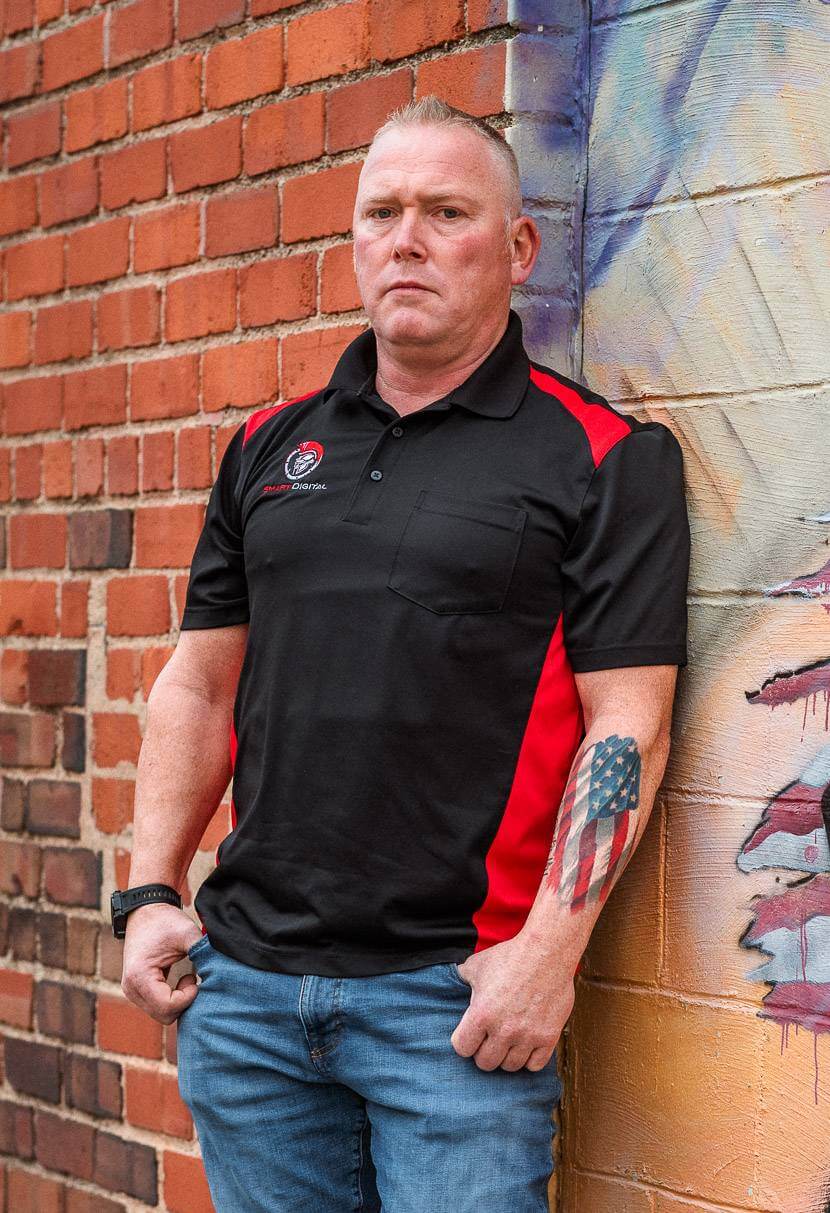 Brent Canfield
CEO and Creator of SentryPODS
Brent Canfield, CEO, and founder of Smart Digital and SentryPODS, founded Smart Digital in 2007 after completing a nine-year active-duty career with the United States Marine Corps. During the 2016 election cycle, he provided executive protection for Dr. Ben Carson. He has also authored articles for Security Info Watch.