Five Key Solar Farm Surveillance Tips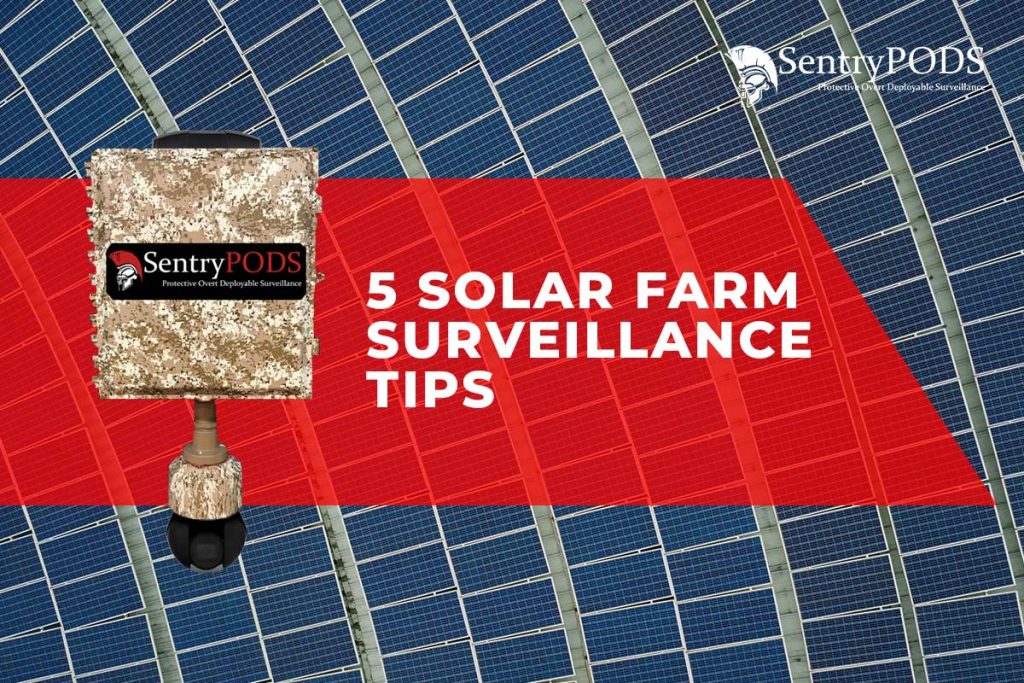 Solar farms have long been a target for criminals, mainly because of the remote locations they typically occupy and the value of their component parts. Both new solar farms and those already in operation need to consider the facility's security as a top priority. Whether it's reducing the risk of theft, trespass, or damage, site security should form a vital part of any operations and maintenance contract. Solar Farm Surveillance should be included in this contract, as it can both deter and prevent crimes before they happen. With that being said, the need for critical infrastructure surveillance continues to grow.
The good news is that advances in technology have meant advances in surveillance, especially remote surveillance. Advanced monitoring systems and video analytics mean that facility operators can keep an eye on the solar farm no matter how remote the location is, from virtually anywhere in the world. It also means that they can deploy security if an unauthorized activity is detected, and gauge the difference between a true threat and a more benign entity (for example, an animal) near the perimeter before alerting the authorities.
What Surveillance Methods Should You Use?
The remote location and sheer size of most solar farms have made surveillance a complex undertaking for most solar farms. However, advances in various technologies are making it easier for facility operators to upgrade their solar farm surveillance measures. Here are five key tips to help improve surveillance for solar farm operators:
Use 24/7 remote monitoring systems – the location of most solar farms means that there is little chance of passers-by raising an alarm if criminal activity occurs. A remote surveillance camera means that facility operators have eyes on the site 24/7. Surveillance cameras act as a visual deterrent to criminals, but they also record video feeds that can be useful in identifying bad actors if criminal activity occurs. Additionally, remote monitoring allows operators to determine if an alert needs a response. It's a good idea to combine surveillance cameras with infrared lighting to allow for effective monitoring and recording in remote locations with little ambient lighting or to arm your facility with thermal cameras as part of your remote monitoring system.
Install audio deterrents – surveillance cameras act as visual deterrents for would-be criminals, but audio alarms go one step further. If an unauthorized individual does gain access to your solar farm, triggering an audio alarm will let them know that they have been caught in the act and the authorities are on the way. Many intruder alarms can be positioned to detect the presence of people and vehicles on-site while working in such a way that allows wildlife to access the site without setting off the alarm.
Consider an IoT-based monitoring system – IoT technologies have advanced quickly, allowing energy companies to better manage their solar production through remote monitoring. Reduced sensor costs and the emergence of innovative connectivity now allow large-scale solar farms to network and collect data from their facility. IoT monitoring systems are powerful tools to protect against theft and vandalism, and have the ability to detect suspicious movement around an individual solar panel or if a panel has been dismounted from its support structure. An alarm can then be automatically triggered for operators to intervene.
Invest in a drone – the data gathered by drones can help prevent future equipment breakdowns and can be used by facility operators as a baseline for future site inspections. Drones can help locate installation issues like faulty modules or cracks; seek our detective inverters; locate defective trackers, and identify shading from trees. Infrared drones can detect reverse polarity among the panels, which can damage solar modules and inverters, causing loss of service and the necessity for expensive repairs. Drones also save time and cost less than manual inspection.
Don't forget mobile patrols – having a security officer make an agreed number of visits to the solar farm site, at random times throughout the night, is a strong deterrent to criminal activity. It also limits the time criminals have available to them to cause damage or steal assets.
The Benefits of Surveillance On Solar Farms
The costs associated with building and operating a solar farm are huge. The facility is an investment for operators and should be protected using the latest solar farm surveillance technologies. This not only protects an operator's investment but guarantees a steady supply of power to the grid, for homes and businesses served by each solar farm utility.
Other benefits of surveillance include:
Deter crime – visible surveillance technology deters theft and vandalism.
Monitor sites remotely – advanced surveillance technologies allow operators to monitor sites from virtually any location and from any device, allowing them to see their sites in real-time or access data to keep track of site activity.
Reduce false alarms – video analytics enable facility operators to detect human activity versus that of wildlife and other animals to minimize false alarms.
Monitor sites 24/7 – most criminal activity or damage occurs at night when a solar farm is deserted or minimally staffed. Remote 24/7 monitoring helps protect your location at the most critical times.
Minimize service disruptions – solar farm surveillance measures allow these facilities to stay operational without any interruption in power services for customers.
No matter the size or location of your solar farm, surveillance is necessary to secure the facility and ensure that costly damage does not impact service to customers. Consider implementing all of the security measures mentioned above to make sure your facility is safe from criminals and other bad actors.
To learn more about security and surveillance options for Solar Farms, click here.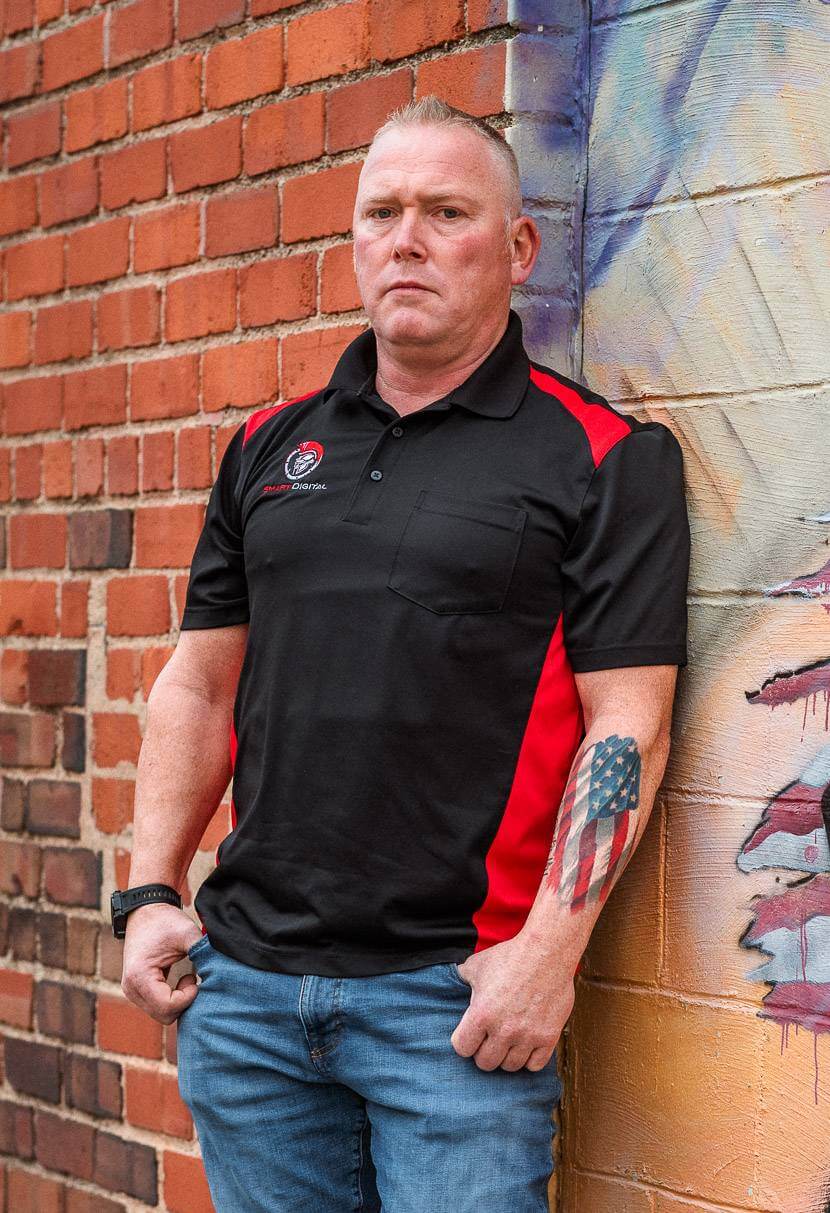 Brent Canfield
CEO and Creator of SentryPODS
Brent Canfield, CEO, and founder of Smart Digital and SentryPODS, founded Smart Digital in 2007 after completing a nine-year active-duty career with the United States Marine Corps. During the 2016 election cycle, he provided executive protection for Dr. Ben Carson. He has also authored articles for Security Info Watch.