How To Improve Cybersecurity At A Wind Farm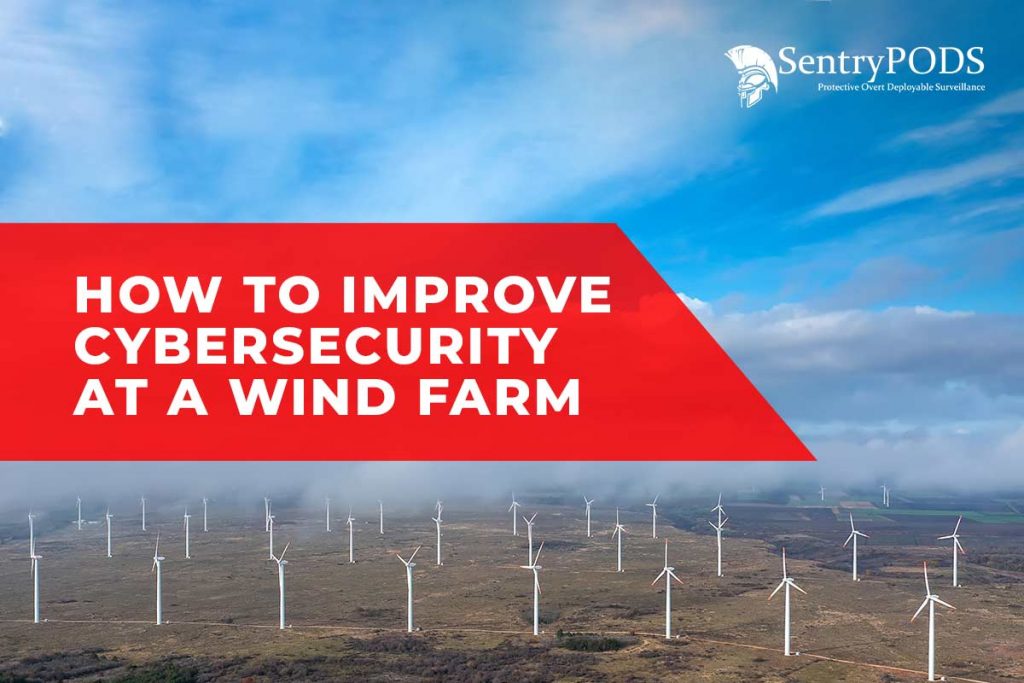 The U.S. energy landscape is rapidly evolving, fueled by the aggressive efforts of both businesses and governments to reach a carbon-neutral status and offset climate change. With this record-breaking growth comes an increasing level of reliance on wind farms to provide power to the nation's consumers. A recent report from the International Energy Agency projected that renewable energy, including wind energy, will comprise nearly 95 percent of the increase in global power capacity through 2016. This reliance on alternative energy sources has brought with it a new challenge, as wind farm operators try to upgrade wind farm cybersecurity and guard their facilities against cyberattacks. With that being said, the need for critical infrastructure surveillance continues to grow.
Addressing Security Challenges To Wind Farms
While the ongoing shift toward renewable energy sources offers environmental benefits, wind energy operators face increasing threats. The decentralized nature of the renewable energy industry is among one of the biggest factors creating cybersecurity vulnerabilities that must be addressed and moderated before they occur.
Agencies across the industry are working to mitigate cyber threats and help operators secure their facilities against cyberattacks. These agencies are contributing to security advances and wind farm cybersecurity protocol by:
Raising industry awareness of the increasing number of cyber threats and outlining the vulnerabilities wind farm operators need to address to secure their facilities.
Encouraging operators to develop a plan to address these weaknesses in the near-, mid-, and long-term.
Discussing best practices that apply to the wind industry, and how security and surveillance measures can be used and implemented to promote safety.
Identifying research needs, gaps, and opportunities that can help advance technology and strengthen security developments in this sector.
How Can Wind Farm Operators Secure Their Facilities?
As the electric grid becomes increasingly more digitized and connected, wind farm operators need to make wind farm cybersecurity a top priority. However, cybersecurity challenges in this sector are complicated by the large number of owners and operators involved, and the decentralized nature of the renewable energy industry. Cybersecurity is an organizational risk that affects strategy, compliance, operation, finances, and reputation. Having a plan will not protect against all threats to your automation and controls, but identifying potential vulnerabilities so that you can make strategic decisions based on the likelihood of an attack on your facility is necessary.
In order to make these decisions and address vulnerabilities, wind farm operators can take the following steps:
Identify your cyber assets – document and inventory all of your facility's cyber assets, including databases and spreadsheets. Make sure to note the location, asset tag, and how each is connected to other devices and systems. Don't forget to explain how the equipment is networked together! Creating and maintaining a detailed list that shows the interconnection of devices and systems, both internal and external, can help you better understand your overall systems and compliance requirements.
Protect your cyber assets – consider having your facility undergo a vulnerability assessment. This can help improve your overall security posture. Make sure to evaluate user management, system hardening, patch management strategies, anti-virus and malware prevention programs, and staff training. Consider using multiple tools or systems to achieve additional security measures, and don't forget to provide cybersecurity awareness training for all employees and contractors who work on-site.
Detect threats to your cyber assets – after creating a framework for your security protocols, make sure to closely monitor all operating systems. In addition to automated monitoring techniques, wind farm cybersecurity involves reviewing applicable logs manually to detect threats. This ensures that you can catch something as simple as a password change or failed log-in attempts. Automated alerts may not always indicate that someone is trying to hack into your system, so it is important to use a combination of automated and manual controls to protect your cyber assets.
Respond and recover after a cyberattack – if despite your best efforts, something does go wrong, you need to be prepared to respond and recover from a cyberattack. Your facility should have an Incident Response Plan that covers how to respond to both an internal and external threat, as well as a Disaster Recover Procedure ready in case a cyberattack does occur. It is also important to test these plans annually, to make sure they are effective and that employees know what to do in a certain situation.
Managing Vulnerabilities To Wind Farm Infrastructure
It is important to remember that security is not a project or a product. Instead, it is a process that continually evolves. As the renewable energy industry grows, agencies and other groups of interest can help operators improve wind farm cybersecurity by creating stricter compliance measures and helping secure facilities against cyberattacks. Advances in technology like security software can help utilities maintain control of their facilities and prevent attackers from inserting false information into their operating systems and networks. Using virus protection and detection software on the firewalls and servers that are networked into the broader system of grid operation adds another layer of protection to vulnerable facilities. And providing regular cybersecurity awareness training for all on-site employees is a critical piece of operational security. By enacting a multi-layered approach to cybersecurity, wind farm operators can protect both their facilities and the nation's grid, all while keeping the lights on.
For more information about Wind Farm Security and Surveillance, click here.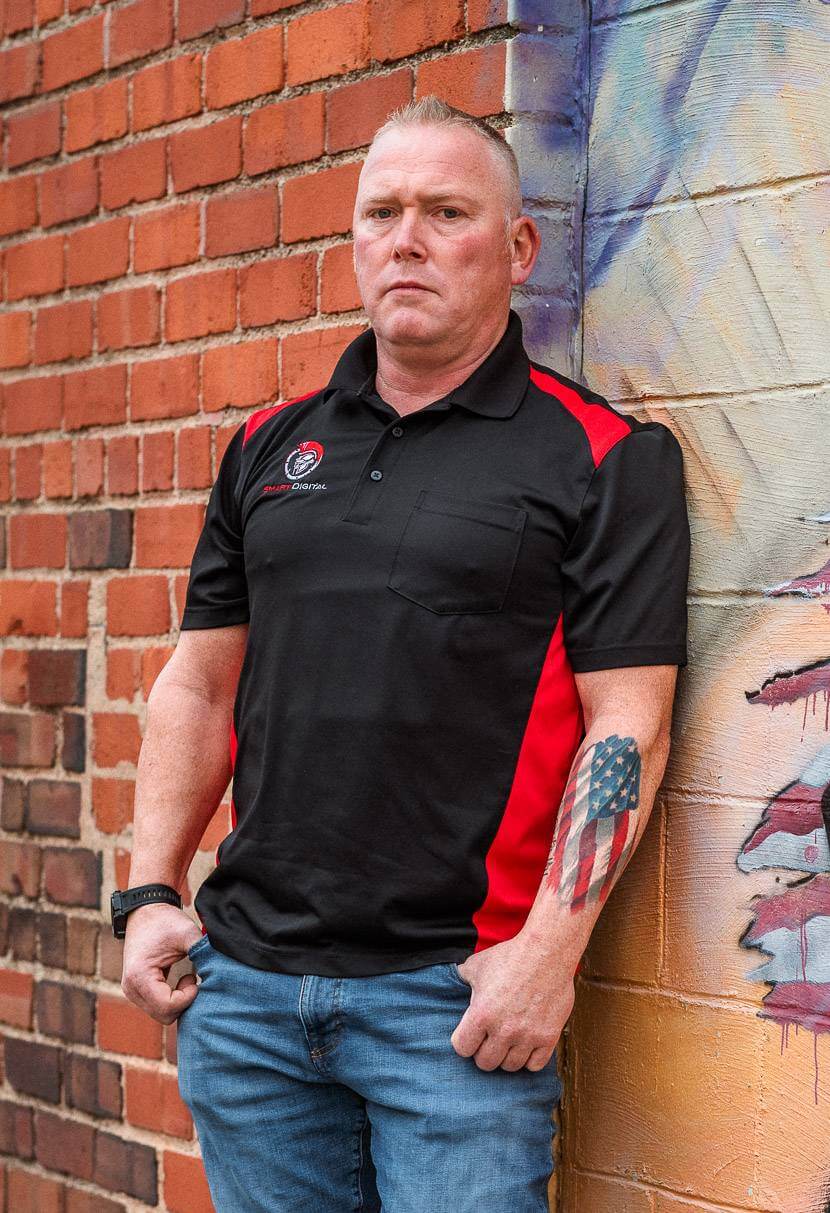 Brent Canfield
CEO and Creator of SentryPODS
Brent Canfield, CEO, and founder of Smart Digital and SentryPODS, founded Smart Digital in 2007 after completing a nine-year active-duty career with the United States Marine Corps. During the 2016 election cycle, he provided executive protection for Dr. Ben Carson. He has also authored articles for Security Info Watch.