5 Reasons To Perform A Risk Assessment On Your Railway Perimeter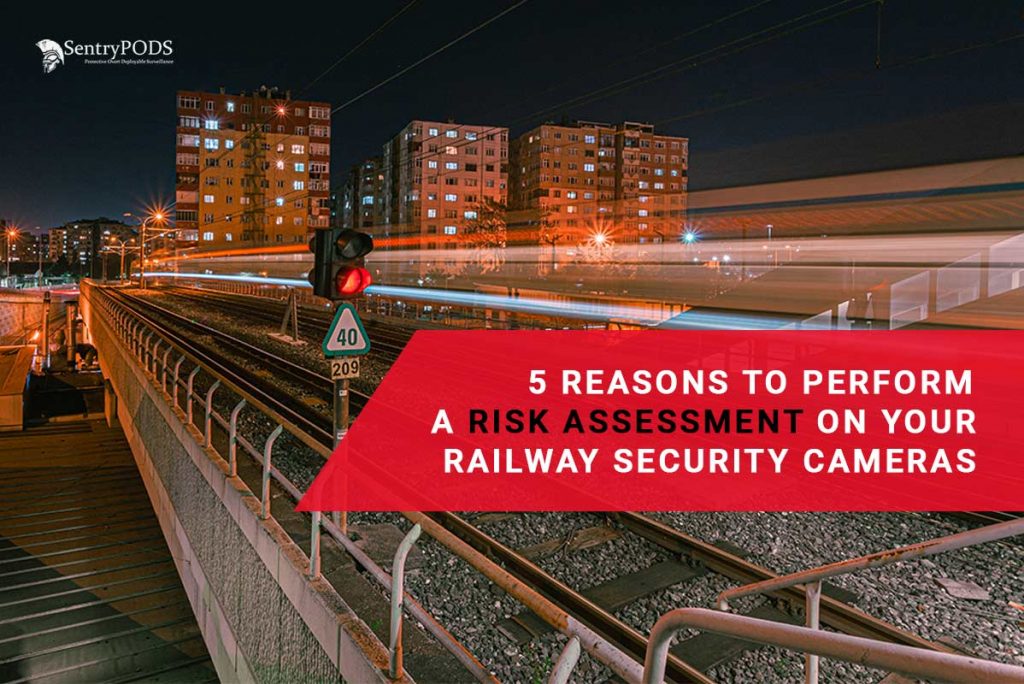 What is perimeter security? It is the first line of defense you employ to protect the assets, information, and people that help keep the nation's critical infrastructure running. In terms of the transportation sector, and railway infrastructure, in particular, perimeter security encompasses more than 140,000 miles of track as well as the tunnels, bridges, viaducts, rail yards, stations, stops, and equipment that belongs to the railway industry. In order to effectively secure the perimeter of these various assets, railway operators and carriers must perform routine risk assessments to identify safety and security risks. With that being said, the need for critical infrastructure surveillance continues to grow.
Why Is A Risk Assessment Necessary For Railway Perimeter?
Whether a railway carrier performs an in-house audit of its perimeter or hires an outside firm to evaluate security risks and make recommendations for security improvements, a risk assessment will ensure the safety of passengers, employees, and cargo associated with the nation's railways.
Why perform a risk assessment? Here are 5 reasons a risk assessment of a railway's perimeter is necessary:
Prevent theft, vandalism, and terrorist acts. Whether it's the theft of cargo items from a rail yard, a group of teens vandalizing a stationary railway car, or bad actors who are intent on sabotage, a risk assessment can help you identify weak spots in your perimeter security and make the necessary upgrades.
Identify dangerous areas of the track infrastructure. A risk assessment can help rail carriers determine if the technology used to monitor the integrity of track infrastructure is capable of reporting warped tracks or other compromised infrastructure. Early detection of such problems allows rail operators to address problems immediately and prevents accidents before they occur.
Deter intruders from entering sensitive areas. Are the video surveillance systems in use correctly installed and positioned in stations, on platforms, in rail yards, or along railway tracks? Properly installed equipment will protect passengers, employees, and cargo from dangerous situations.
Monitor environmental hazards that are dangerous to a train's operations. The miles of track that stretch across the country pass over bridges and through tunnels. Ensuring that the proper technology is being used to monitor landslides or obstructions along rail tracks or at entrances/exits to tunnels ensures that obstructions can be cleared before an accident occurs.
Reduce crime on passenger lines. Evaluate the placement of video surveillance cameras in train cars to determine if they are positioned in such a way as to deter criminals from acting out and to capture a crime if it is committed.
Additionally, a risk assessment shows that a railway carrier is making a conscious effort to ensure they are meeting the safety and sustainability compliance requirements that are standard within the industry.
Using Technology to Improve The Perimeter Security of Railway Infrastructure
Even with the challenges listed above, new and advanced technologies exist that rail organizations can employ to effectively eliminate the risks associated with their operation. In recent years, America's railroads have been investing in infrastructure and technology to help improve transportation security. This investment has strengthened their ability to protect against threats, and to maintain the rail security of critical surface infrastructures such as bridges and tunnels.
Some of the new technologies that are now available to railway carriers include:
Perimeter fencing options – combining perimeter fencing with additional surveillance and alarm technologies offers an integrated approach to security, especially when combined with electronic security systems. When used correctly, it will enhance a site's level of physical protection, and make the site that has been secured far less appealing to intruders.
Wireless track monitoring sensors – many of these advanced sensors are quick and easy to install and have been built for tough railroad conditions. Because they are wireless, there are no cables to worry about, and offer long-term performance with very little maintenance. These sensors help railway carriers monitor the structural health of tracks, bridges, and tunnels; provide early warning of environmental hazards, and measure track geometry to help operators effectively manage a maintenance program.
Remote video surveillance systems – integrated security technology that includes smart thermal cameras, PTZ tracking solutions, and target-mapping display software help prevent theft and vandalism by automatically detecting, locating, and verifying intrusions in real-time.
The Five D's of Perimeter Security
While securing the perimeter of railway infrastructure is a complex task, keeping the five D's in mind will help – deter, detect, deny, delay, and defend.
Deter – use cameras placed in visible locations, lighting, fencing, alarms, and signs to deter unauthorized access to sensitive areas.
Detect – use motion detectors and video surveillance cameras to record intruders and deploy responders.
Deny – use access control and building management systems to deny access to sensitive areas within your property.
Delay – toll booths or other physical barriers will slow down an intruder's entrance.
Defend – having security guards on-site, combined with other preventive security measures, provides an effective security system.
Perimeter security systems allow industry operators to detect unauthorized access and intrusion immediately and can delay and/or eliminate crime from happening. After performing a risk assessment, operators can decide which combination of physical security measures and technology will help them secure the perimeter and protect the passengers, employees, and cargo that are transported by railway daily.
SentryPODS Overview
To learn more about video surveillance options to help secure your railway perimeter, click here.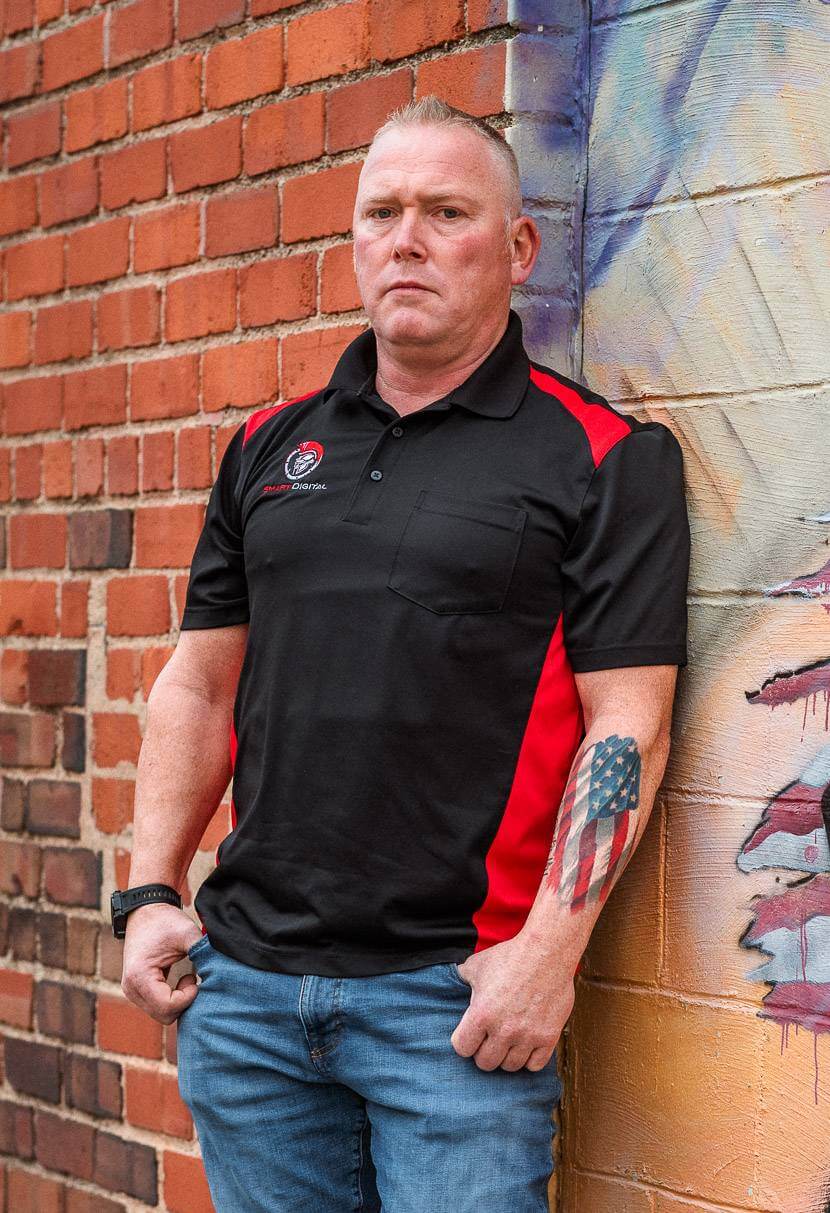 Brent Canfield
CEO and Creator of SentryPODS
Brent Canfield, CEO, and founder of Smart Digital and SentryPODS, founded Smart Digital in 2007 after completing a nine-year active-duty career with the United States Marine Corps. During the 2016 election cycle, he provided executive protection for Dr. Ben Carson. He has also authored articles for Security Info Watch.