5 Benefits Security Cameras Provide For Railways
In recent years, public security concerns surrounding terrorism and cyberattacks have increased. These concerns have impacted the Railway Industry, which has responded by upgrading security measures used on passenger and freight trains, as well as the technology that is used to provide surveillance of the industry's infrastructure. Advances in technology and video security cameras for railways help deter vandalism and crime while providing passengers and employees with an added sense of security. With that being said, the need for critical infrastructure surveillance continues to grow.
What Are The Advantages Of Security Cameras On Trains?
Passenger trains can benefit from having security cameras installed on both the interior and exterior of each cab, while freight trains can benefit from having cameras installed on the exterior of each container. Security cameras and other video surveillance systems deter crime and allow for a more effective investigation after an incident has occurred. These systems offer additional benefits, including:
Policy enforcement (for employees)
Monitoring when freight is loaded and/or unloaded
Tracking the train's route
Monitoring a train's surrounding environment
Surveillance Systems For Freight Trains
The security cameras that are used by freight train operators are similar to surveillance systems used on construction sites or in warehouses. They are manufactured to withstand harsh environmental conditions, are easy to set up, and often can be moved or repositioned as needed. These surveillance systems are used to monitor employees loading or unloading cargo, or to deter unauthorized access to places like rail yards where cargo cars may sit unattended. These systems often include features such as thermal imaging; remote wireless access; motion detection with PTZ (pan, tilt, zoom) capabilities, and video analytics.
On freight trains, video surveillance cameras are placed in the driver's car. They are also mounted on the front of the driver's cab (to monitor the tracks ahead) and on the back of the last car (to keep track of the train itself). These exterior cameras allow rail operators to remotely monitor the conditions of tunnel entrances and exits, as well as any environmental hazard that might obstruct the tracks along the train's route from a centralized, remote location. This provides an added measure of security, as well as helps rail carriers schedule maintenance or deploy personnel to perform repairs along a section of track.
Securing Passenger Trains With Technology
Surveillance systems used on passenger trains are different from those used on freight trains. On passenger trains, each car features internal and external onboard cameras that are positioned near exits and entrances, as well as between cars. The advantage to this approach is that monitoring each car both inside and out provides added security to passengers and employees, and these security cameras for railways – when placed in highly visible locations – act as a deterrent to crime. Additional benefits include:
Help identify unsafe environments for passengers and employees
Keep track of foot traffic
Monitor passenger conditions
Spots unsafe rail conditions
Monitor activity at train stations and on platforms
While both freight and passenger trains are concerned with railway security, railway operators have taken additional safety steps to ensure the safety of occupants on passenger lines. Security cameras for railways allow carriers to deter vandalism, theft, and cyberattacks by providing multiple layers of security to passengers and employees.
Benefits of Security Cameras in Train and Subway Stations
In order to protect passengers and employees, railway operators must monitor train and subway stations. These public spaces are considered high-risk targets for day-to-day crime as well as terrorist acts, so surveillance cameras need to be correctly installed and positioned in highly visible areas to help deter, defend, and protect the people who frequent these locations. Installing cameras in highly visible areas – near ATM machines and ticket windows, and on train platforms – ensures public safety and mitigates the risk of a terrorist attack. Surveillance cameras in train and subway stations also:
Protect riders – security cameras are a key part of a larger effort to provide passengers with a safe user experience.
Crime investigation – video surveillance cameras, and the data these systems store, are extremely useful in investigating incidents after a crime or terrorist act has occurred.
Prevent graffiti – cleaning up graffiti is expensive, and video surveillance helps reduce the frequency of such acts.
Monitor unsafe areas – accidents and injuries can be avoided if cameras are installed to monitor dangerous areas like train platforms.
Video surveillance systems for railways, with features such as smart cameras and video analytics; digital storage; and remote monitoring ensure that passengers and freight are safe from accidents or acts of terrorism. The benefits to a surveillance system are many and outweigh the risk of not having one in place. Advanced technologies provide multiple layers of protection for the nation's railway carriers, and ensure that passengers feel safe and secure when onboard.
To learn more about the benefits that video surveillance provides for railway carriers, click here to learn more about our railway surveillance cameras with live monitoring.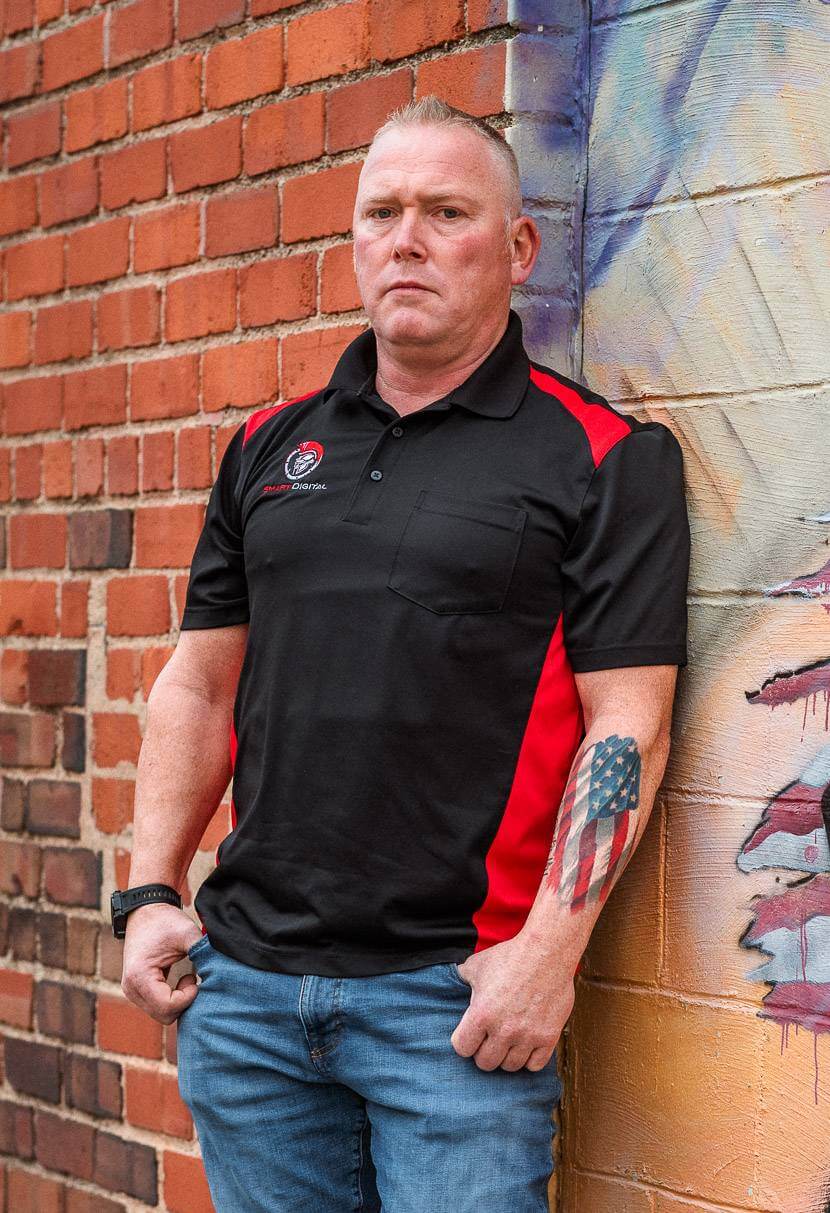 Brent Canfield
CEO and Creator of SentryPODS
Brent Canfield, CEO, and founder of Smart Digital and SentryPODS, founded Smart Digital in 2007 after completing a nine-year active-duty career with the United States Marine Corps. During the 2016 election cycle, he provided executive protection for Dr. Ben Carson. He has also authored articles for Security Info Watch.