Real-Time Monitoring Can Take Appropriate Action Against External & Internal Threats
As a measure to either augment your security team's capabilities or to survey the use of protocol on the job, live monitoring can not only save money by preventing theft or vandalism, but also can save lives. For example, when gatherings in public spaces, parking lots, or other areas unexpectedly escalate into violence, a live surveillance monitoring technician is able to use talk-down warnings or call the appropriate authorities or health services at the appropriate time.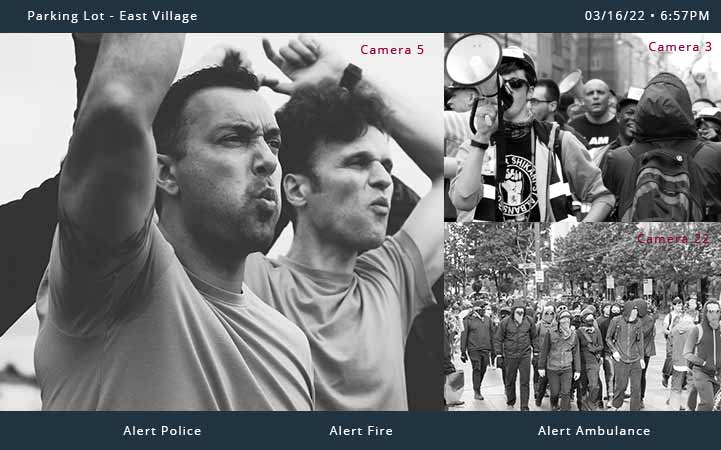 Cameras Can Record • AI Can Detect • Humans Make Safe Decisions
PUT HUMAN INTELLIGENCE BEHIND YOUR LIVE SURVEILLANCE MONITORING
Deter Crime & Dispatch Local Authorities When Needed
AI has its place in the world of security & surveillance, but has its limits. When coupled with the use of trained security monitoring experts, your surveillance camera capabilities shift from record-only mode to a real-time theft deterrent. Would you rather show proof of an incident, or would you rather prevent the issue from happening in the first place?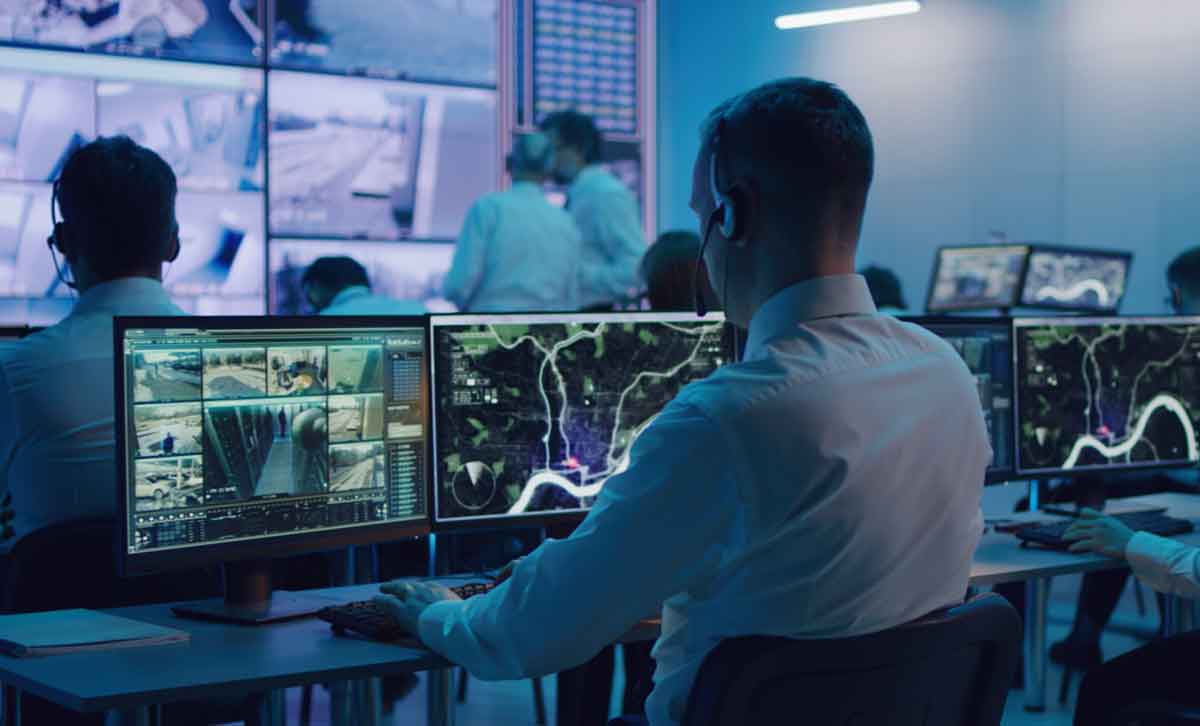 Detect • Deter • Defend
PREVENT CRIME BEFORE IT HAPPENS WITH LIVE MONITORING
Deter thieves, vandals, trespassers, and criminals with proactive video monitoring.
Surveillance does not to be reactive. Proactive video monitoring will stop crime before it happens. Our live monitoring team responds to potential threats by directly speaking to the potential threat or by alerting authorities when issues arise.
Monitoring Service Level Options
| Program | Data Cap | Monitoring Service | Rate |
| --- | --- | --- | --- |
| Tier 1 - 10GB | 10 GB | Cradlepoint Monitoring - Within 168 hr response time | Regular Hourly Rate |
| Tier 1 - 5GB | 5 GB | Cradlepoint Monitoring - Within 168 hr response time | Regular Hourly Rate |
| Tier 2 - 10GB | 10 GB | Cradlepoint Monitoring - Live Monitoring Within 72 hr response time | Regular Hourly Rate |
| Tier 2 - 5GB | 5 GB | Cradlepoint Monitoring - Live Monitoring Within 72 hr response time | Regular Hourly Rate |
| Tier 3 - 10GB | 10 GB | Cradlepoint Monitoring - Live Monitoring Within 24 hr response time | Emergency Hourly Rate |
| Tier 3 - 5GB | 5 GB | Cradlepoint Monitoring - Live Monitoring Within 24 hr response time | Emergency Hourly Rate |
Our Autonomous Surveillance Solutions Are Trusted By Companies Like Yours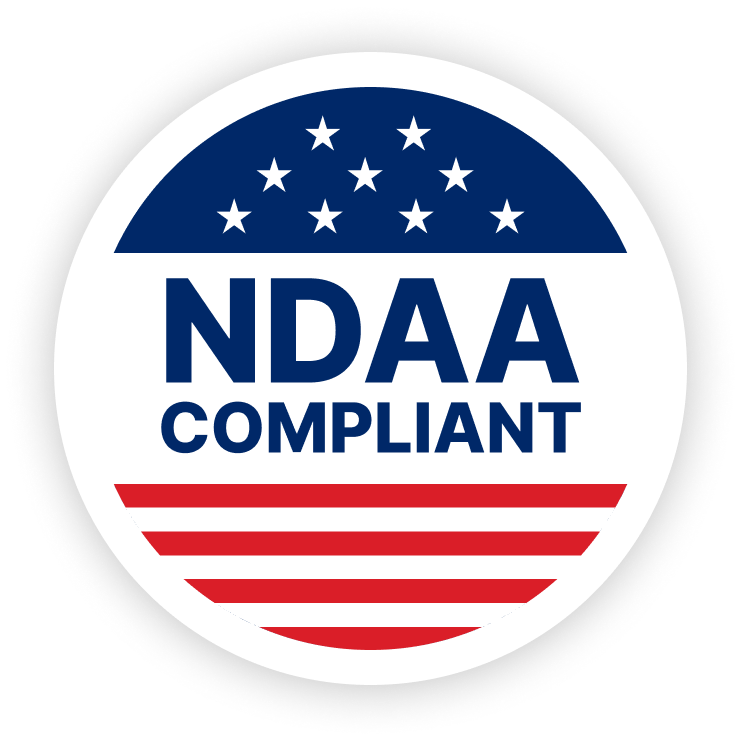 NDAA Compliant
SentryPODS is NDAA Compliant