Hydropower Perimeter Security For Today's Dams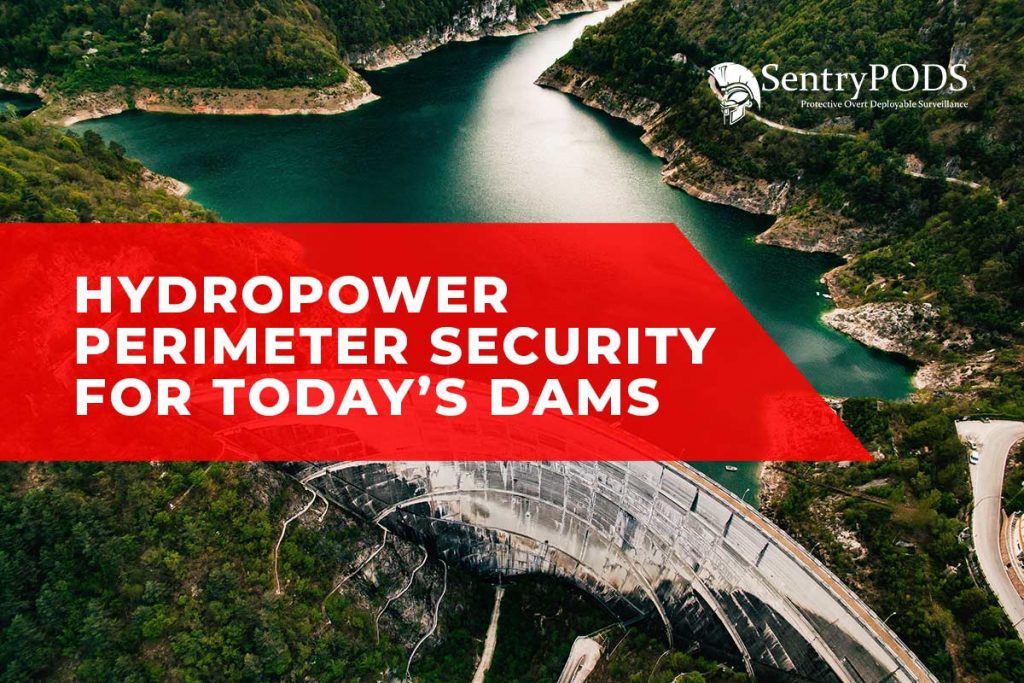 Today's hydropower plants produce electricity with turbines and generators, using a dam, reservoir, or flowing river. This natural source of energy encompasses a wide variety of sites and layouts, which are often remotely located, sprawling in size, and difficult to maintain. According to the U.S. Energy Information Administration, hydroelectricity made up approximately 7 percent of total U.S. utility-scale electricity generation and 41 percent of total utility-scale electricity generation from renewable energy sources. However, hydropower perimeter security presents several difficulties to operators. From remote locations and harsh conditions to the facility's mixed-use as a power source and recreational site or popular tourist destination, dams and other hydropower critical infrastructure sites are vulnerable to security risks from both natural and unnatural causes. With that being said, the need for critical infrastructure surveillance continues to grow.
Why Is A Risk Assessment Necessary For Dam Perimeters?
The physical security of dams, levees, and other critical infrastructure guarantees the nation's economic, environmental, and social well-being.  From the building phase to the operational phase, security measures must be taken to mitigate risk to employees and citizens living in the vicinity of a water site. The impact of a disaster, whether natural or manmade, on a hydropower facility, could have tragic consequences, including major flooding to nearby towns and other residential or commercial areas.  Facility operators should remember to monitor these five key areas of the site in order to remove as much risk as possible and guarantee the hydropower perimeter security of the water site in question.
Waterside perimeter – use strategically placed video surveillance systems that are equipped with AI and advanced data analytics to detect and track watercraft as they approach fixed or floating barriers.
Downstream restricted areas – perimeter fencing, when combined with fence-mounted sensors, can be used to detect and track trespassers or act as a deterrent to intruders. This keeps bad actors as well as fishermen and swimmers from accessing restricted areas, which pose hidden dangers from sudden changes in water levels.
Facility security – protect the critical areas that house computer equipment and control systems that monitor electrical generation and transmission equipment with fence sensors and other surveillance equipment.
Dam wall inspection – mounting cameras from various angles to monitor the integrity of the dam wall prevents problems before they happen. Thermal cameras can even monitor fissures and alert operators to repairs that are needed before they impact the integrity of the structure.
Equipment monitoring – advanced technology allows operators to assess and troubleshoot issues by using surveillance and thermal cameras to visually inspect equipment and monitor site operations.
Three Hydropower Security Measures You Can Take Today
If the turbines at a wind farm are damaged, the downtime can inconvenience customers and cause headaches for the operators, but it doesn't really harm anyone. Neither would a failure at a solar farm – it would mean a service disruption for those who drew their power from the facility and unplanned cost to operators, but the problem could be resolved quickly. However, the failure of a large hydroelectric dam can have catastrophic consequences for employees, visitors, and those living in the vicinity of the dam. Today's construction technologies and safety codes have mitigated some of this risk, but widespread flooding, destruction of property, and civilian deaths are still a concern for dam operators. To guarantee the safety of the facility and citizens living nearby, the following hydropower perimeter security measures should be taken:
Install and use rugged equipment – equipment that can withstand harsh weather and the effects of water is a must in this environment. Install surveillance cameras that can withstand the elements and has the necessary features to monitor the facility's structure for cracks, blockages, and signs of sabotage. Cameras that can integrate with existing networks and provide users with real-time monitoring capabilities are necessary to let operators respond to risks in a timely manner, and provide the data analytics necessary to analyze and assess unusual activity at a facility.
Install vehicle barriers – a simple way to prevent unwanted activity and protect these isolated facilities is to install fencing and other vehicle barriers. Adding technology like fence sensors only enhances the physical deterrent and helps prevent unauthorized access at these facilities.
Strategic placement of equipment – place video surveillance cameras at all entrance and exit points to secure the perimeter of your facility, as well as at doors and in critical areas that house computer equipment. Make sure the video cameras offer features such as 24/7 remote monitoring and data analytics.
Alarm systems – many modern alarm systems can be integrated with remote monitoring systems. In the event that an alarm is triggered, the cameras the alarm is networked with can be set to pan, tilt, and zoom, providing the individuals monitoring the system with the information that is needed to take appropriate action.
Protect Your Critical Infrastructure With Perimeter Protection
No matter how many security measures you put in place, do not forget to conduct a periodic and thorough risk analysis on your facility to identify and resolve any gaps in your security. Work with your security partners to find technology-based solutions to the security gaps whenever possible, or contact an outside vendor to help you assess your needs and fortify your perimeter against natural disasters and man-made threats.
Learn more about surveillance options for critical infrastructure in the hydropower sector here.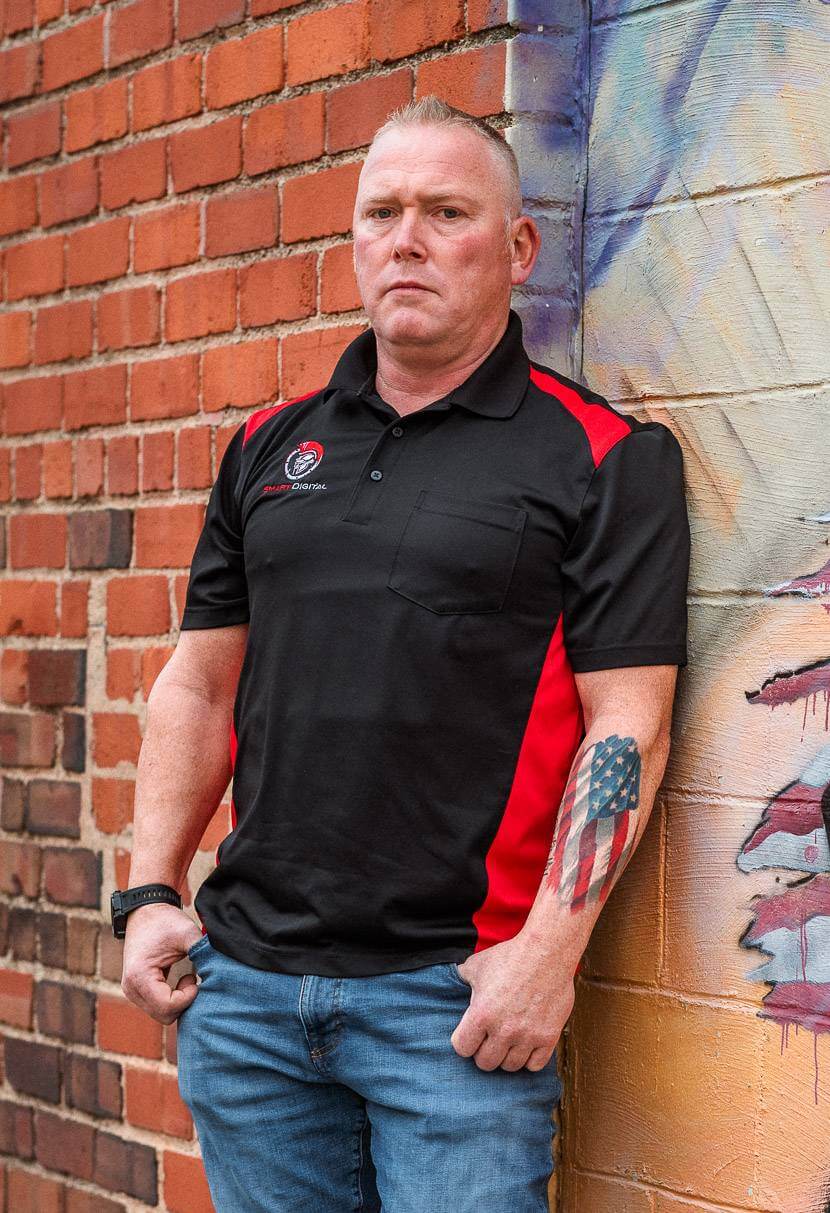 Brent Canfield
CEO and Creator of SentryPODS
Brent Canfield, CEO, and founder of Smart Digital and SentryPODS, founded Smart Digital in 2007 after completing a nine-year active-duty career with the United States Marine Corps. During the 2016 election cycle, he provided executive protection for Dr. Ben Carson. He has also authored articles for Security Info Watch.