Cybersecurity Tips For Utility Companies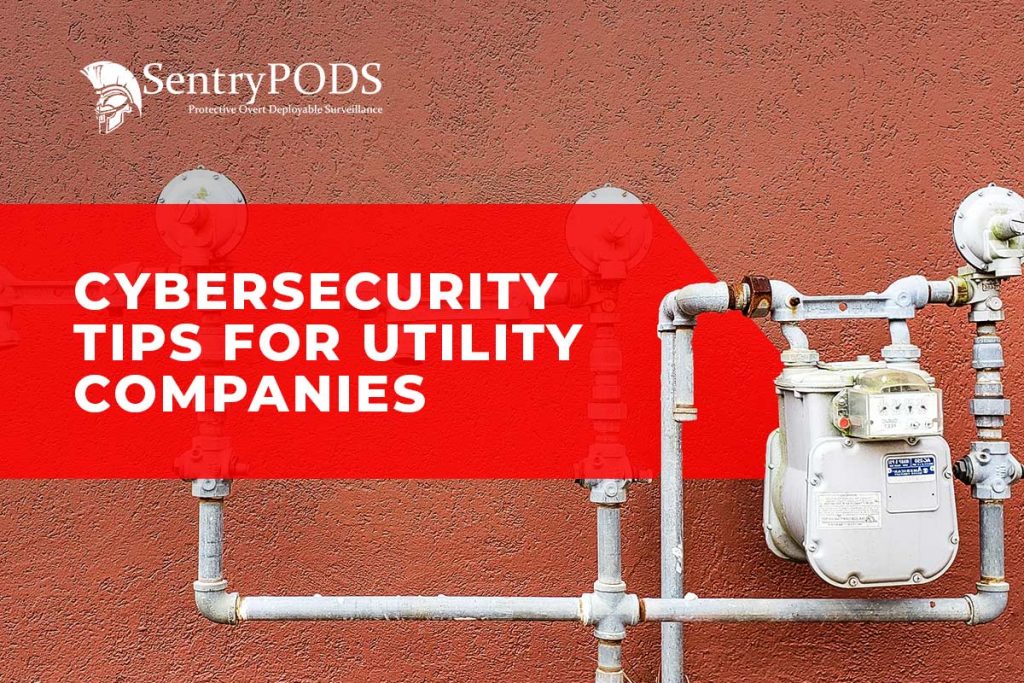 As our nation's demand for energy increases, the utility industry has had no choice but to modernize its infrastructure to meet this demand. This modernization has involved adding more digitized equipment and connectivity across devices, plants, and operating systems. While this evolution represents a positive shift for the industry, it has also opened up Pandora's box and exposed the industry to new cyber threats. Experts within the field estimate that by 2023, connected utility infrastructure within the U.S. will have doubled in size. This means that utility providers will need to reevaluate the threat to their facilities and upgrade the cybersecurity for utilities and infrastructure that have already been put in place, including video surveillance systems and other technologies. With that being said, the need for critical infrastructure surveillance continues to grow.
Cybersecurity for Utility Providers
Cyberattacks pose a growing threat to the energy industry. As utility providers rush to adopt connected technology to reduce costs and improve efficiency, it opens them up to serious risks. According to recent reports from the U.S. Department of Energy, utility providers have seen a steady rise in cyberattacks, and that threat is growing almost daily. That is why it's important to have cybersecurity for utilities. Utility companies provide essential services like electricity, heat, water, and gas for both consumers and businesses. Any attack that damages critical infrastructure or disrupts these services must be addressed immediately, or the nation could face disastrous consequences at both the local and national levels.
Even with the cyber storm swirling around them, there are several strategies that utility companies can use to protect themselves. This calls for a strategic review of existing vulnerabilities in order to assess the cybersecurity for utilities already in place, as well as a more comprehensive and holistic approach to network monitoring going forward. This will help operators be more cyber-aware and cyber-secure, with the capabilities to prevent, identify, detect, respond to, and recover from cyberattacks. Start by focusing on the three areas listed below:
Focus on your entire network – it's not enough for utility companies to monitor their on-site networks. Instead, make sure you have the ability to monitor remote assets or remote systems so that you can detect unusual activity across your entire infrastructure and trace anomalies back to their point of origin. This comprehensive overview will protect infrastructure by proactively minimizing potential entry points for cybercriminals.
Use AI to set up an early warning system – shutting a cyberattack down quickly is very important. The longer a bad actor has access to your systems, the more damage he or she can do. Detecting unusual activity quickly is paramount to mitigating a cyberattack.
Artificial Intelligence (AI) can be used to monitor your network for potential intrusions by identifying true threats to your facility and alerting administrators, as well as implementing security measures before employees respond.
Analyze the performance of your IT infrastructure – in addition to cyberattacks, utility providers are vulnerable to routine network slowdowns and other IT issues that can contribute to a service disruption. Operators should periodically review the performance of their IT infrastructure and isolate potential problems before they arise in order to maintain functioning and reliable service for customers.
Simply increasing the awareness of potential cyber threats among employees is a powerful way to improve cybersecurity for utilities and other entities within the power industry. Staying up to date on the latest cybersecurity standards and best practices for utility providers is key, and offering ongoing training for all staff and contractors who work on-site will protect our nation's power supply.
Are Utility Providers Vulnerable to Cyberattack?
As more and more utility providers upgrade their facilities with advanced technologies to streamline operations, vulnerabilities in the network are exposed. One of the most recently adopted technologies, the Internet of Things (IoT), has improved efficiency and safety – but it has also exposed deficiencies in networked systems for hackers to exploit. The IoT helps utility operators collect data and provides insight, but the outdated operational technology it is networked with means that facilities are vulnerable to security breaches. Additionally, the cyber-physical nature of our nation's electrical grid means the deficiencies in cybersecurity for utilities allow both IT and OT systems to be open to attack.
These types of attacks can cause:
Large-scale power outages
Contaminated water systems
Data breaches of sensitive information that affect thousands of customers and employees
Damage to critical infrastructure and essential networks that could take months to repair
Billions of dollars lost to either ransom demands from a cyberattack or the critical repairs needed to get a facility back online
The attacks that have been launched at utility companies are similar to those attacks felt by other industries. They include denial of service, Malware, Ransomware, and phishing. However, the potential for an attack to also impact OT and the dangers of major service disruptions to basic services make cybersecurity for utilities one of the top issues that the industry needs to address in order to keep our nation's lights on.
Managing Cybersecurity For Utilities
Experts have estimated that it may take weeks, if not months, for a utility provider to bring its services back online after a cyberattack. The cyber-physical nature of the systems involved means not only can data be manipulated, but physical equipment such as a generator can be destroyed during an attack. Repairing or replacing such systems is not easy, especially if spare systems and parts or difficult to locate or are custom manufactured for a specific facility.  By adopting a proactive way of thinking about cybersecurity for utilities and employing industry standard best practices, utility operators can greatly reduce the chance of a cyberattack on their facility while protecting the grid and minimizing service disruptions for customers.
For more information about security options for utility providers, click here.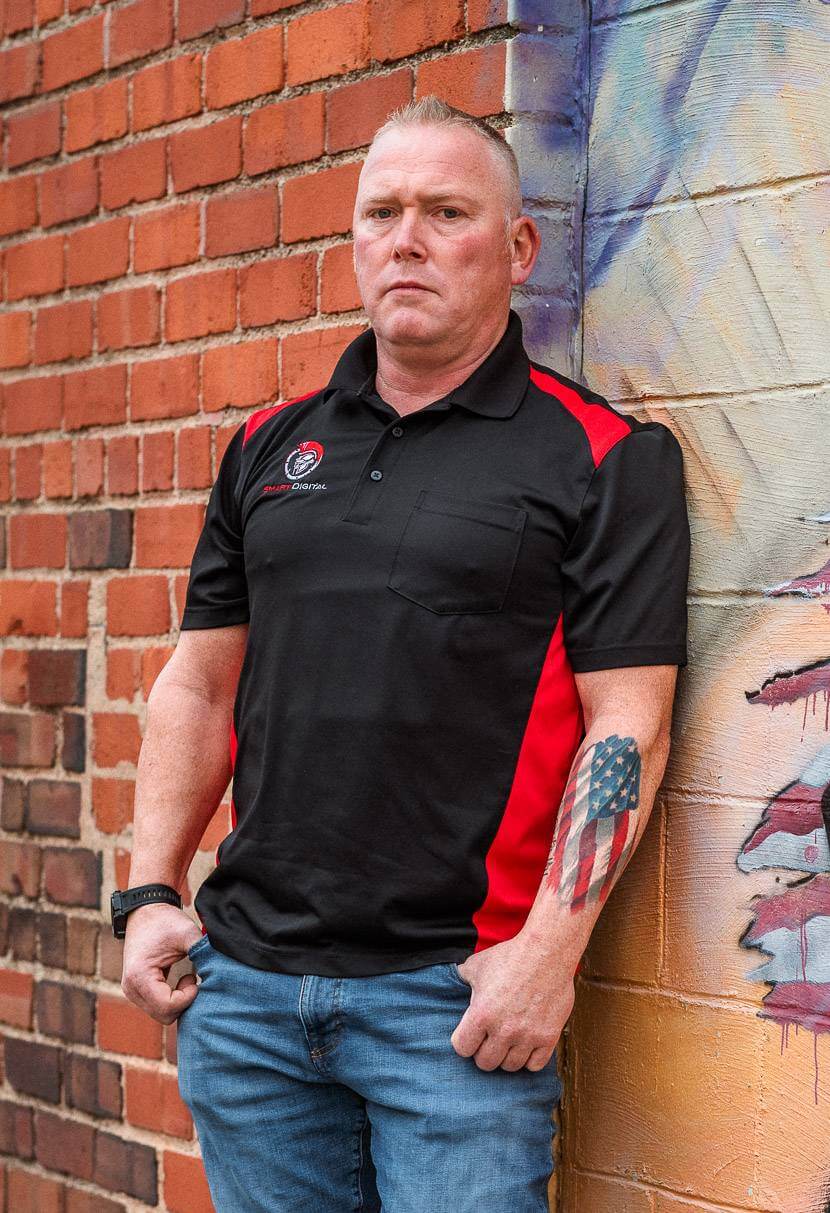 Brent Canfield
CEO and Creator of SentryPODS
Brent Canfield, CEO, and founder of Smart Digital and SentryPODS, founded Smart Digital in 2007 after completing a nine-year active-duty career with the United States Marine Corps. During the 2016 election cycle, he provided executive protection for Dr. Ben Carson. He has also authored articles for Security Info Watch.