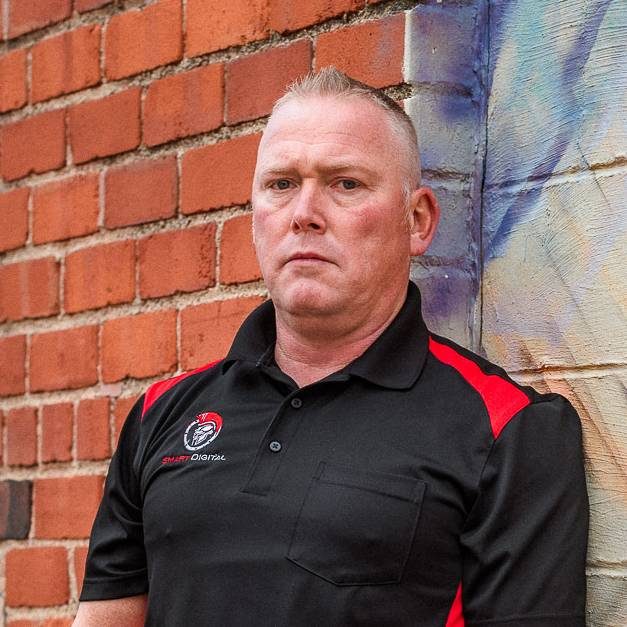 Brent Canfield is the CEO of SentryPODS. SentryPODS is a security integration company in Ashland, Ohio. Brent is a 12-year Marine Corps veteran and has a passion for protecting people. Brent served three tours of duty in the Marine Corps and had multiple MOS's (Military Occupational Specialties). He served as a Combat Engineer, Field Wireman, and Primary Marksmanship Instructor for 1st Marine Division.
In 2002, Sgt. Brent Canfield was awarded 1st place in the 1st Marine Division Crew Served Weapons Competition, hosted by Camp Pendleton Division schools. In 2003, he served as a Security Team Combat Platoon Sergeant and was responsible for providing QRF forces for Headquarters Battalion, 1st Marine Division, Regimental Combat Teams, (RCT's), foot mobile and convoy security during Operation Iraqi Freedom. In 2016, Brent provided executive protection for Presidential Candidate Dr. Ben Carson.
Now, as the CEO of SentryPODS, Brent has converted his tactical background into technical expertise, where he continues to further develop his security integration company, SentryPODS. With a background in protecting people and assets, SentryPODS continues to protect people and property by utilizing technology and supporting it with tactical experience.
Since the Boston Marathon bombing, Brent has dedicated his full-time attention to the development of SentryPODS, (Protective Overt Deployable Surveillance). After viewing the mayhem inflicted upon the United States by the incident at the Boston Marathon as well as other unfortunate events, he knew there had to be a better answer to protecting our citizens and preventing acts of mayhem. With his training as a Marine in clandestine operations and his experience with technology, Brent designed and developed the SentryPODS to be a rapidly deployable surveillance solution for public safety, as a preventative measure against mayhem, theft and vandalism for multiple industries.

Megan Schemrich is VP of Operations at SentryPODS. Megan has had careers in technology management and financial management. Having worked 16 years in the Customer Service field, she is an experienced specialist in customer relationships. As VP of Operations, Megan is responsible for employee coordination, promoting a positive culture, and helping run SentryPODS. Her inventiveness, constructive mindset, and personality are supportive. Megan has a passion for animals and loves her lab puppy Manny. Megan is a valued employee at SentryPODS.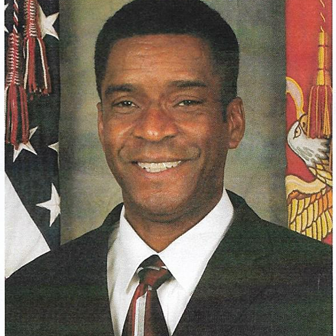 Communications Advisor for Military Applications
Major Pete Copeland is a retired military veteran with over 31 years of active duty service. During his service, Mr. Copeland was hired as the Deputy G-6 for Marine Corps Base, Camp Pendleton, and later as the Base G-6; later being selected as the G-6 for Marine Corps Installations West (MCIWEST) with additional duty as the G-6 for Marine Corps Base, Camp Pendleton. As a civilian, he has served as a telecommunications officer, was a Junior Executive at a company with more than 200 employees, and holds degrees in marketing and management. Mr. Copeland is knowledgeable in communication systems network engineering, installation, project management, training, and technical support, but more importantly, he is well suited to guide the needs of military-grade surveillance and communications.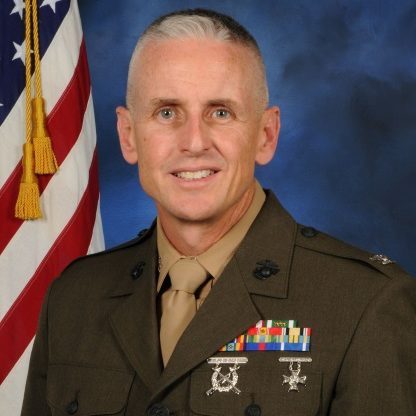 Defense Applications Advisor for Military Applications
Col. Walt Yates graduated from Texas AM University in 1990 with a B.S. in Mechanical Engineering Technology and was commissioned a Second Lieutenant in the United Marine Corps. Upon graduation from The Basic School he was assigned to the Field Artillery military occupational specialty and served ashore and deployed afloat in billets, including platoon commander an assignment on recruiting duty.

Cathy is President and Owner of Savage Solutions Enterprises, LLC, which has a focus on engaging companies as a Consultant in a Business Development capacity. Her knowledge of the Federal Government and her understanding of the Federal Procurement processes, with a specific focus on DHS, gives her the ability to build strategic partnerships through persuasion, negotiation ,and personal presence. Cathy is a leader who facilitates sales, marketing, and business enterprises to support corporate objectives. She is energetic with an entrepreneurial spirit, and possess a team-oriented work ethic.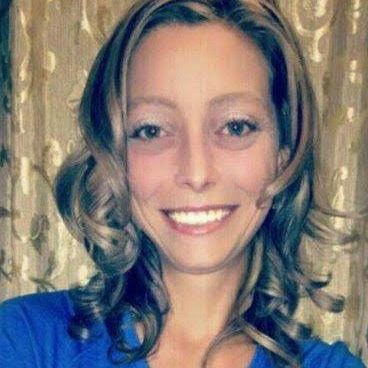 Our Operations Manager, Nadia Martin, has enriched our company tremendously over the last six years. Her analytical nature adds depth and versatility to every project. Her pragmatic approach and experience allow minimal room for error. After she started at SentryPODS in 2015 as a technician in the field, her incessant need to understand how things worked put her on the fast track to promotion. She quickly advanced to Technician Supervisor and now, her current role, as Operations Manager. She attended North Central State College and Franklin University to pursue a degree in Information Technology while raising her two wonderful children. Nadia leads a team of individuals dedicated to protecting people by providing all aspects of security.
A native of California, she and her husband of 12 years enjoy spending time outdoors and travel frequently. Her zest for life often leads to impromptu vacations with her husband and children. If you can catch her at home, she is often entertaining or hosting a summer barbecue with friends and family.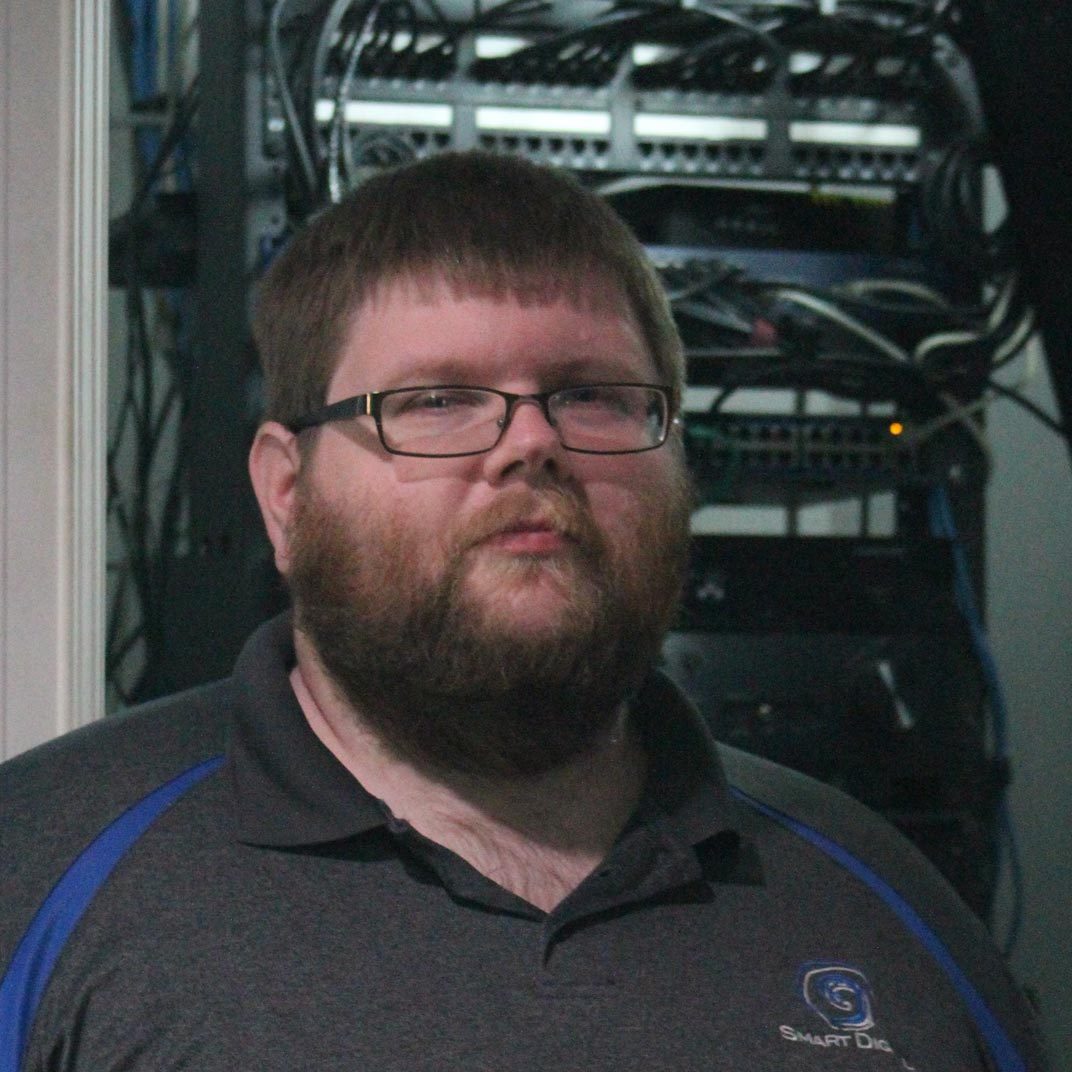 Systems Integration Engineer
Jon brings his past experience in technical systems integration to the team and has been with SentryPODS for over three years. With a primary focus on systems integration, Jon has the unique ability to customize products to fit nuanced situations. Jon is responsible for the product development and production of SentryPODS surveillance systems.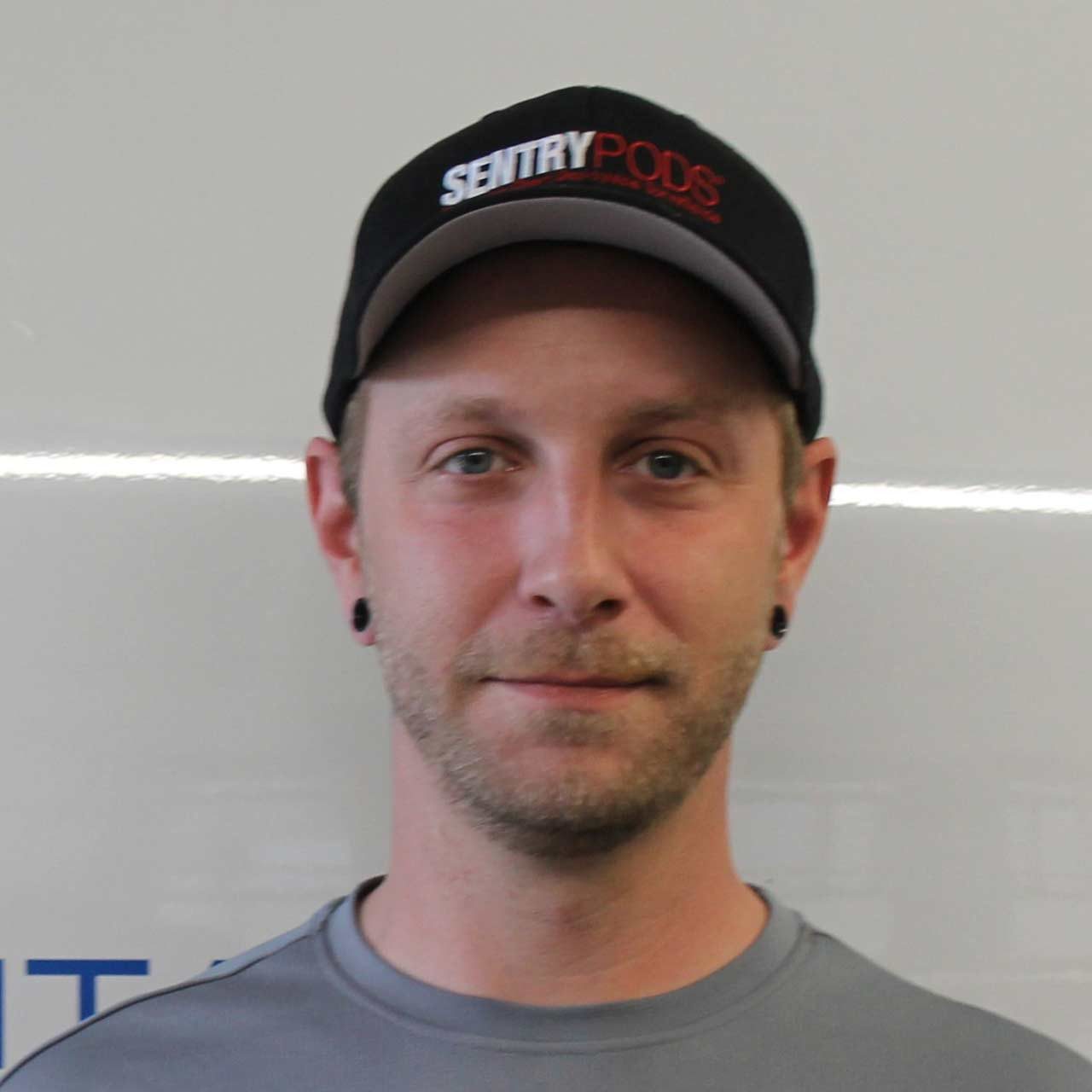 Adam Ross is an experienced technician at SentryPODS. With experience in electronic security and fire detection, Adam is here to protect what matters the most to you — your friends, your family, and your property. Adam believes that a professional attitude, a passion for all things electronic, and quality craftsmanship give him an edge over our competition and enables him to deliver the highest level of service to our customers. When outside of work, Adam can be found spending time with his family, friends, and four-legged companions.